Sofia Vergara's Ex Named Their Frozen Embryos and Now The Embryos Are Suing Her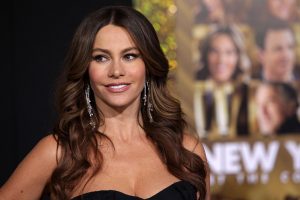 Sofia Vergara is being sued by her own embryos.
For months on end, Vergara's ex-fiancé Nick Loeb has been suing her for custody in an effort to control her  get attention make sure she doesn't destroy two embryos they created a few months before they ultimately split in 2014. He has been insisting that "lives were already created" so their breakup should mean nothing and the embryos should be implanted in a surrogate and brought to term. She, obviously, disagrees and does not want biological children of hers with Loeb to suddenly be born years after they ended their relationship. Now, he has assigned the embryos names — "Isabella" and "Emma" — and they are suing Vergara in a "right to live" suit, according to Page Six.
The suit was filed in Louisiana and lists a "trustee" for the embryos, James Carbonnet. The lawsuit that contends that the embryos, by not being born, have been deprived of their inheritance from a trust set up for them in Louisiana.
Page Six referenced texts the couple reportedly sent when they were together in which Loeb fretted about going to hell if they kept the embryos frozen and referred to them as "frozen babys," which is inaccurate in more ways than one. First of all, it's "babies." Secondly, they are embryos.
A previous lawsuit screeched to a halt when a judge ruled in favor of Vergara's legal team attempting to get him to reveal the name of the two women who had aborted pregnancies that resulted from sleeping with him.
Read Page Six's entire piece here.
[image: DFree / Shutterstock.com]
Have a tip we should know? [email protected]