Russian Spox Tells NBC News Michael Cohen Made Contact With Officials Over Trump Tower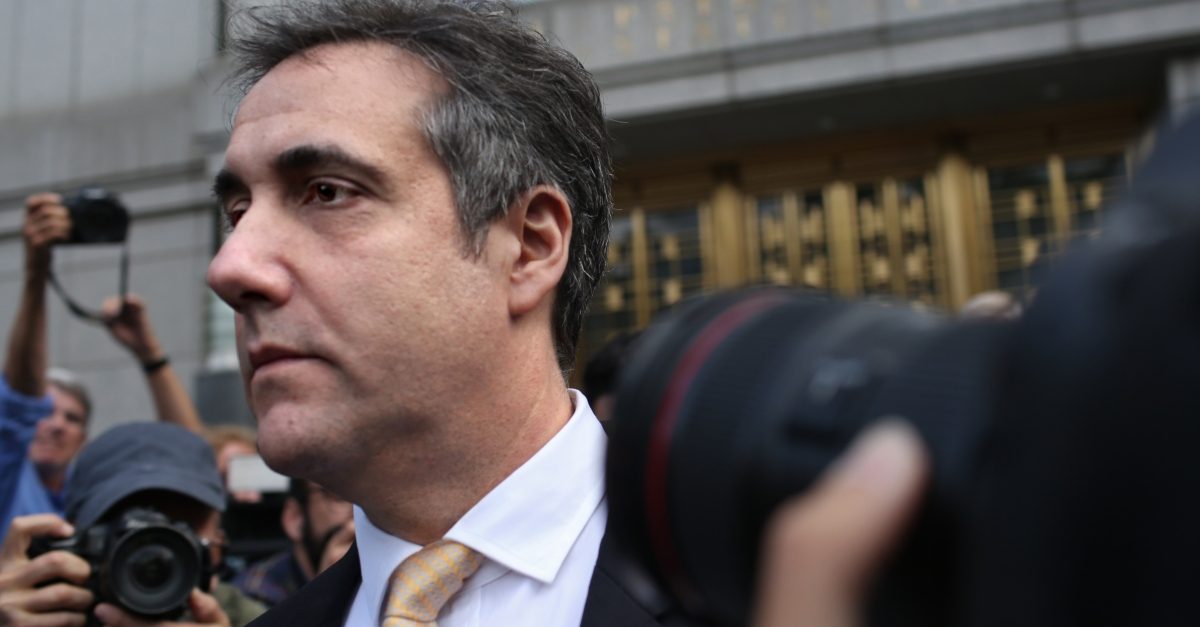 Russian spokesperson Dmitry Peskov claimed in an interview with NBC News that communication between former Trump fixer Michael Cohen and Russian officials on Trump Tower Moscow did indeed happen, but that after a few attempts at conversation it all came to nothing.
According to NBC News:
A spokesman for Russia's government said Saturday that only two emails and a phone call took place between President Donald Trump's former personal lawyer Michael Cohen and Russian officials about a planned Trump Tower project.

But, said spokesman Dmitry Peskov, Russian officials gave the exchanges no more attention than any other business proposition.
Peskov also told NBC News that Trump was just one more foreign applicant.
"Every week dozens and dozens of foreign businessmen are approaching us, mentioning possible investments, searching for contacts," Peskov stressed. "For you, it's a future president Trump. For us, it's one of the other applicants."
Detailing the contacts, he described "two emails and one telephone call, returned telephone call, asking what they wanted and why they wanted to be in contact with [the Russian] presidential administration" that took place.
The Russian spox claims in response, Russian officials told the caller "that Russian presidential administration is not dealing with construction works" then "they did disappear."
Peskov — who said he never talked to Cohen personally — was also asked to respond to those that struggle to believe a contact with Cohen — then a lawyer for a U.S. presidential candidate — would come to nothing, as he suggested.
Peskov replied simply,  "This is not our struggle, it's their struggle, we wish them success."
Have a tip we should know? tips@mediaite.com