The official and verified Twitter account for the GOP took an unusual tact in promoting President Donald Trump Monday evening when they tweeted the campaign slogan from Trump's former political rival Hillary Clinton above the standard hero shot one sees in a political message.
Take a look at the Tweet:
?????? pic.twitter.com/Ib5BUTCptO

— GOP (@GOP) February 12, 2019
If the phrase "Stronger Together" seems vaguely familiar, it's because that was the campaign slogan for Ms. Clinton's failed bid for the White House in the 2016 election.
Here is a screen capped image from that campaign to jog one' memory: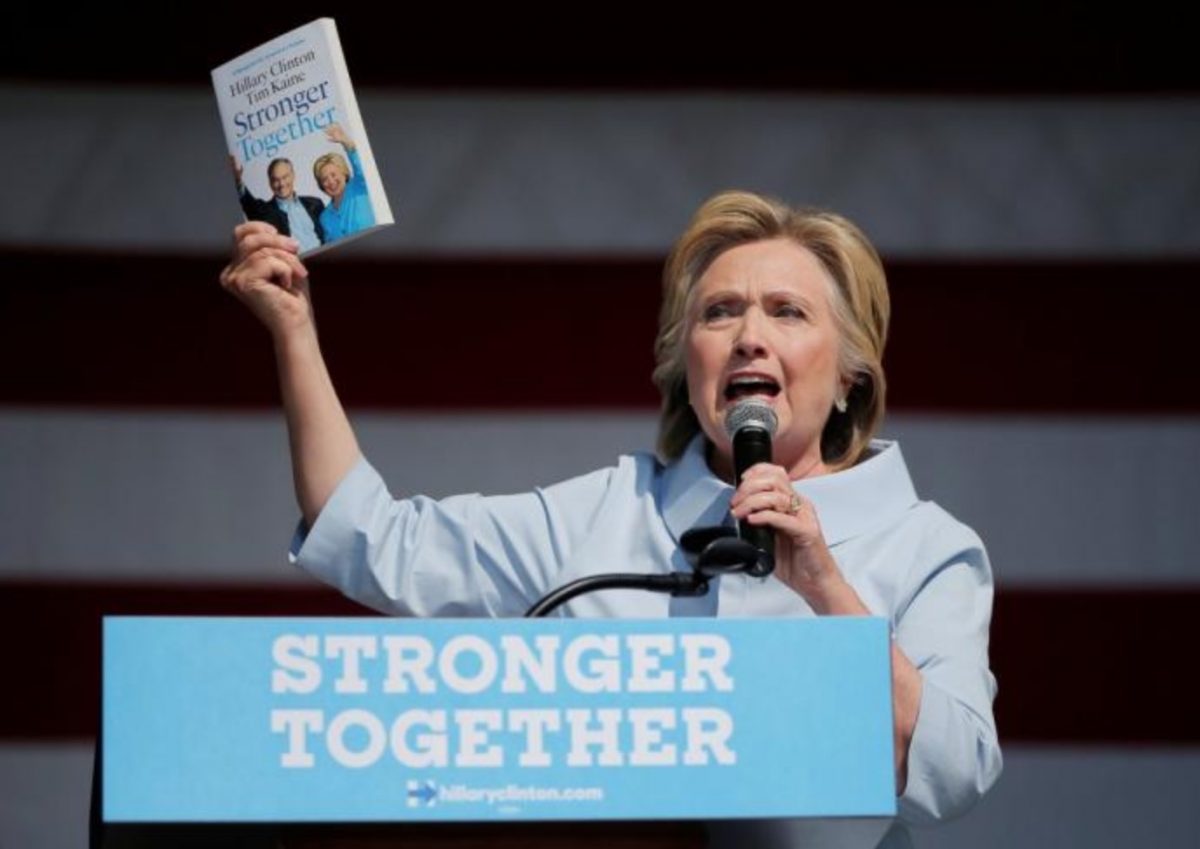 Fellow users of the social media platform noticed the "homage" and had notable reactions curated below for your enjoyment and or edification:
"Stronger Together" was literally Hillary's slogan I'm so embarrassed for you.

— Molly Knight (@molly_knight) February 12, 2019
No, you're the puppet.https://t.co/JllkG8rBGk

— Brian Fallon (@brianefallon) February 12, 2019
"We're" is doing a lot of work here… https://t.co/jiSbBHDBLn

— Tommy MMXIXtopher (@tommyxtopher) February 12, 2019
Trump's 2020 slogan is Stronger Together?

Um, my head hurts. https://t.co/Tw6og2g1oO

— Jesse Ferguson (@JesseFFerguson) February 12, 2019
THIS IS A JOKE, RIGHT? YOU HAVE GOT TO BE FORKING KIDDING ME.

STRONGER TOGETHER??? https://t.co/gOZ4qn6Ssv

— Christina Reynolds (@creynoldsnc) February 12, 2019
Have a tip we should know? tips@mediaite.com