Journalists Slam Beto O'Rourke For 'Unconstitutional' Proposal to Strip Anti-Gay Marriage Churches of Tax Exemption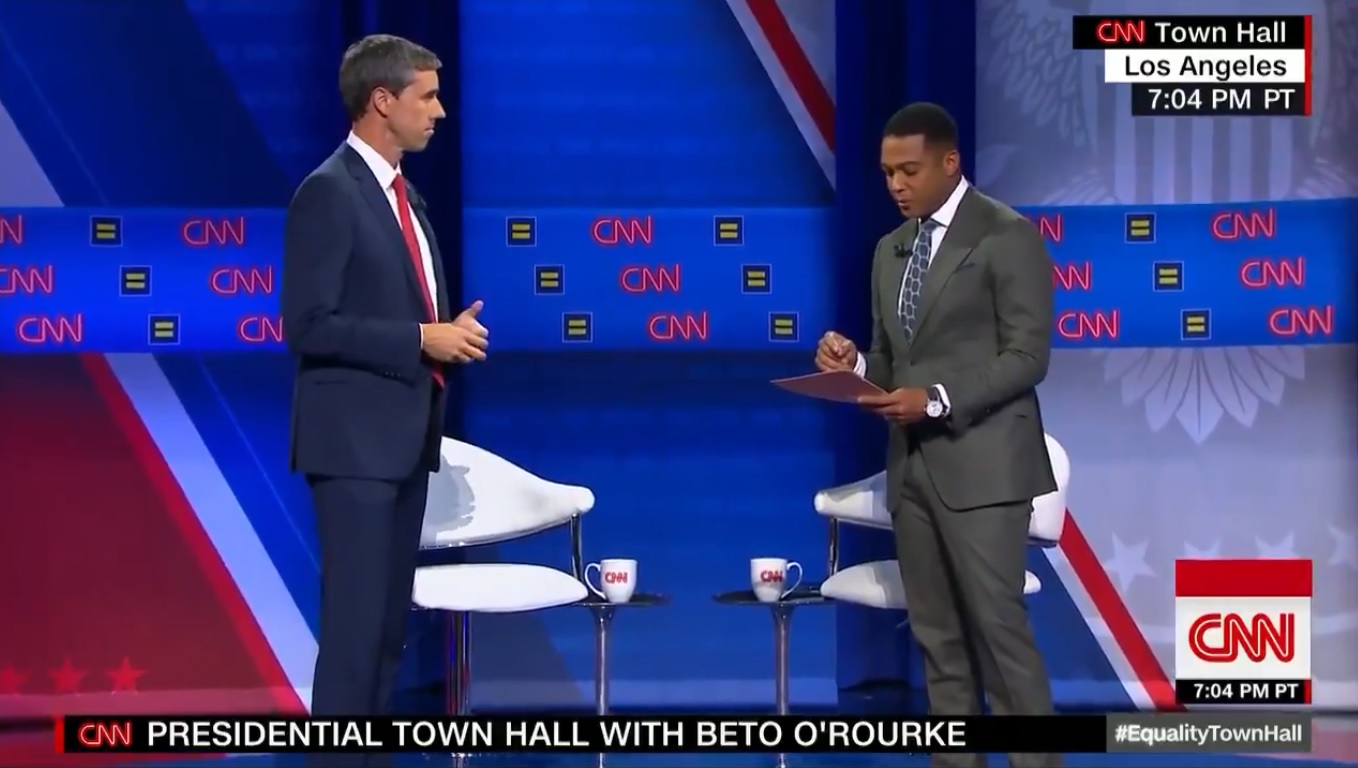 Democratic presidential candidate and former Rep. Beto O'Rourke was criticized by political commentators and journalists, Friday, for proposing an "unconstitutional" ban on tax exemption for religious institutions that don't support same-sex marriage.
After O'Rourke was asked during the CNN Equality Town Hall, Thursday, whether "religious institutions like colleges, churches, charities" should "lose their tax exempt status if they oppose same-sex marriage," O'Rourke replied, "Yes."
"There can be no reward, no benefit, no tax break for anyone or any institution or any organization in America that denies the full human rights and the full civil rights of every single one us," he declared. "So as president we're going to make that a priority and we're going to stop those who are infringing upon the human rights of our fellow Americans."
Journalists and commentators, however, pointed out that O'Rourke's plan would be unconstitutional.
"This would be plainly unconsitutional. State cannot tell church which rituals to perform or not perform," commented The Atlantic's Adam Serwer. "I'm sure there are some people on the left who *think* this might be a good idea but it isn't, because it breaches the very wall between church and state the left wants to maintain."
Here's a sampling of the other criticism:
Have a tip we should know? tips@mediaite.com