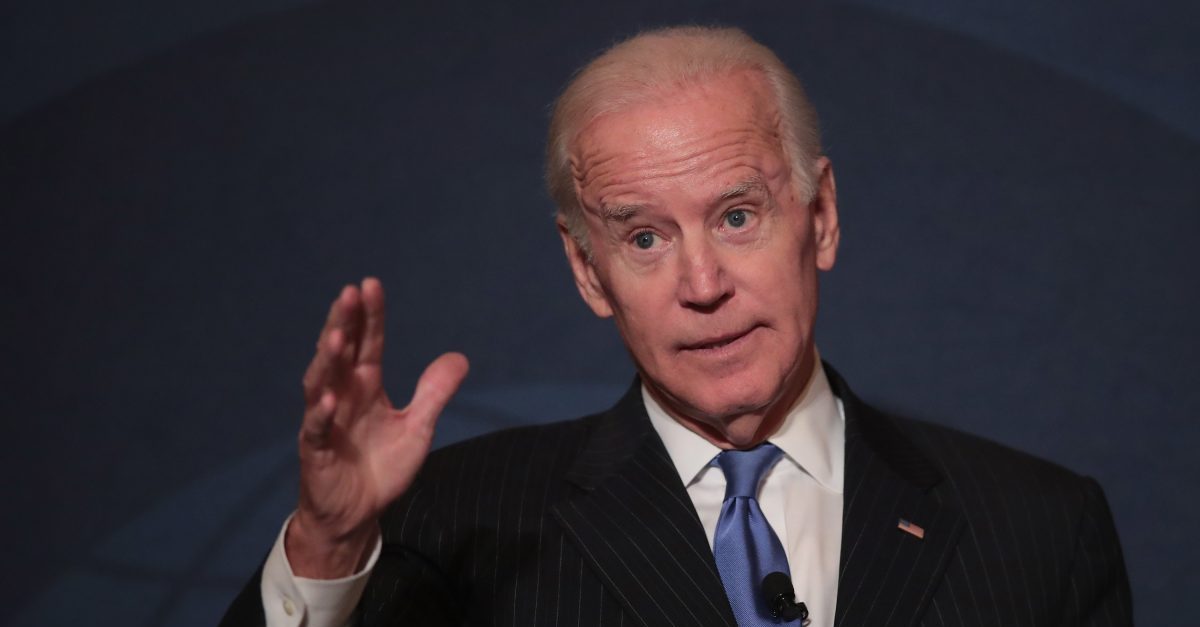 Two new women stepped forward to accuse former Vice President Joe Biden of inappropriate touching.
Biden's interest in running in 2020 has been plagued by allegations — mainly, former Nevada Assemblywoman Lucy Flores' claim last week that Biden grabbed and kissed her head without consent — and a New York Times report tonight detailed two additional accusations.
Caitlyn Caruso, who the outlet identified as a sexual assault survivor, said Biden placed his hand on her thigh to the point that she was visibly uncomfortable and hugged her for "just a little bit too long" after they met him at UNLV when she was 19. The two were at the university for an event to raise awareness about sexual assault.
"It doesn't even really cross your mind that such a person would dare perpetuate harm like that," Caruso told the Times, while also noting that she expected Biden to understand physical boundaries since she had just spoken about her assault. "These are supposed to be people you can trust."
59-year-old writer D. J. Hill told the Times she met Biden in 2012 at a Minneapolis fundraiser and posed with him for a photo that became "very uncomfortable" after he placed his hand on her shoulder and slipped it down her back.
"Only he knows his intent," Hill said, adding that today, "if something makes you feel uncomfortable, you have to feel able to say it."
Other women spotted in questionable photos with Biden have defended the Democrat from #MeToo criticisms.
"The #MeToo Story That Wasn't Me," wrote Stephanie Carter, who is married to ex-Secretary of Defense Ashton Carter, in response to a photo of Biden putting his hands on her shoulders. "It was a means of offering his support."
In a weekend statement, Biden acknowledged that he has "offered countless handshakes, hugs, expressions of affection, support and comfort," but insisted none of them were intentionally intruding.
"Not once — never — did I believe I acted inappropriately," he said. "If it is suggested I did so, I will listen respectfully."
[image via Scott Olson/Getty Images]
Have a tip we should know? tips@mediaite.com