Trump Slammed for Tweeting Out Fake News Phrase That's 'Inspired Violence Against CNN'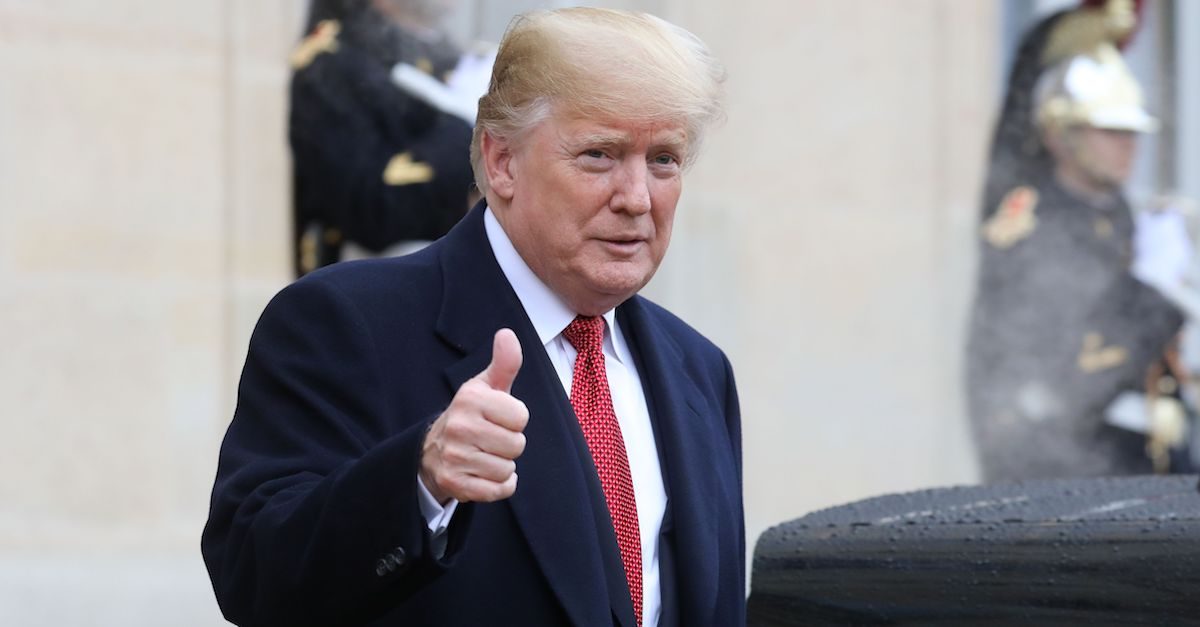 On the same night as the news broke that CNN's New York City headquarters was evacuated due to a bomb threat, President Donald Trump tweeted out this:
Trump offered no follow-up to explain his all-caps tweet or why he decided to rehash his "enemy of the people" claims this night.
However, earlier today, Trump kvetched that the "fake news" ignored the Republicans' midterm gains. He also retweeted remarks from Fox Business referring to a "witch hunt."
"Does the Fake News Media ever mention the fact that Republicans, with the very important help of my campaign Rallies, WON THE UNITED STATES SENATE, 53 to 47?" he wrote.  "All I hear is that the Open Border Dems won the House. Senate alone approves judges & others. Big Republican Win!"
The timing of Trump's tweet —  so close to the CNN bomb threat —   did not go unnoticed by those who once again saw CNN threatened.
CNN's Asha Rangappa wondered if it was mere coincidence that Trump's angry tweet came so close to the bomb threat sent to one of Trump's favorite fake news targets.
CNN national security analyst Sam Vinograd also stressed that Trump in his tweet "knowingly uses phrases that have inspired violence against CNN and so many others in the past."
Yet, according to Don Lemon early Friday morning after CNN went back on the air, the bomb threat was actually made before 10 pm — a fact reiterated in CNN's later reporting — and thus prior to the timestamp on Trump's tweet, making a connection between Trump's latest tweet and the bomb threat unlikely.
However, back in October, an ardent pro-Trumper — who plastered his van with far-right slogans — did mail an explosive device to the same CNN now under evacuation.
[image via Getty Images]
Note: This post has been updated to reflect CNN's latest reporting on when the bomb threat was actually called in.
Have a tip we should know? tips@mediaite.com