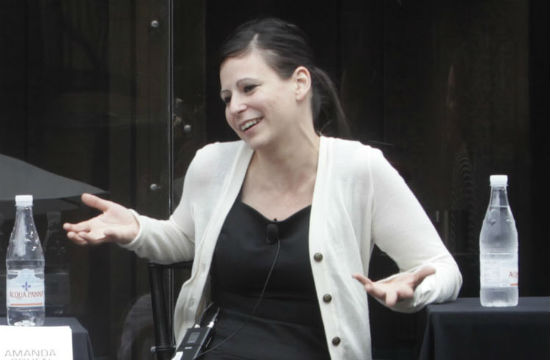 We're all intimately familiar with that asinine "is a college degree really worth the money in today's economy" debate; even Beyonce, who, in case you didn't know, plans to raise Baby Blue Ivy to school life, instead of hustling her into Brooklyn's most prestigious preschool in a few short years. (Jay-Z's still holding out for a scholarship to the School of Hard Knocks.)
Now formally entering the debate: Amanda Cohen of Dirt Candy, with her two cents on the value of culinary school versus the expense.
She makes the point that for her shy and delicate sensibilities, learning in an environment where she wasn't getting yelled at, and finding a school where she wouldn't be required to touch the icky meats was paramount.
If you can learn on the job, though, go for it, because you certainly won't ever earn enough money to pay back your loans from Le Cordon Bleu. In conclusion, she writes:
"Being a chef and cooking for a living will teach you what kind of person you are, but trying to figure out if you should go to cooking school requires that you already know what kind of person you are. Do you need to learn from teachers, or can you learn on the job? Are you shy, or are you an extrovert? Are your parents rich, or are they not so rich? Are you going to cook meat, or are you just going to cook vegetables? So spend some time looking in the mirror and figuring out who you are behind the BS you tell other people. If you're going to take on $34,000 in debt, the one thing you can't afford is to lie to yourself."
Amanda Cohen with the wisdom, ladies and gentlemen.
[Dirt Candy h/t Eater]
Have a tip we should know? tips@mediaite.com