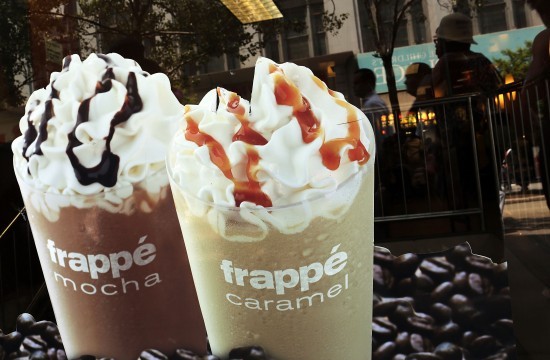 In time, Mayor Michael Bloomberg will force New Yorkers to eat nothing but cardboard tubes and soylent green, but for now, he and the New York City Board of Health will settle for large sodas, popcorn, milkshakes, and frappuccinos.
WSJ reports that the Board unanimously approved the soda ban on Tuesday, which will go to a final vote on September 13th, but then decided that maybe they should take away other things that irresponsible fat people like:
Michael Phillips, a board member and clinical assistant professor at New York University School of Medicine, asked a series of skeptical questions. "We're really looking at restricting portion size, so the argument could be…what about the size of a hamburger or the jumbo fries, and all that kind of stuff?"

…Joel Forman, a board member and associate professor at Mt. Sinai School of Medicine, called the proposal a "great approach." He questioned why the city doesn't include milkshakes in the proposal, which he said can contain "monstrous" amounts of calories…

Bruce Vladeck, another board member, questioned why large sodas at a movie theater would be banned while huge buckets of popcorn wouldn't. "The popcorn isn't a whole lot better from a nutritional point of view than the soda is, and may have even more calories," he said, inquiring whether food might be the next step.
As the New York City Health Board goes, so too does the rest of the country (unless there's a massive libertarian uprising and S.E. Cupp decides to shoot open a gas truck full of Coca-Cola in rebellion). But seriously, milkshakes? They're not going to shut down the 7-11s, but they're going after the artisanal boozy milkshakes. Members of the New York City Board of Health: you are ANTI-SMALL BUSINESS (or at least anti-nearly overplayed trends.)
(We would make more milkshake jokes, but yesterday tired us out.)
Have a tip we should know? tips@mediaite.com