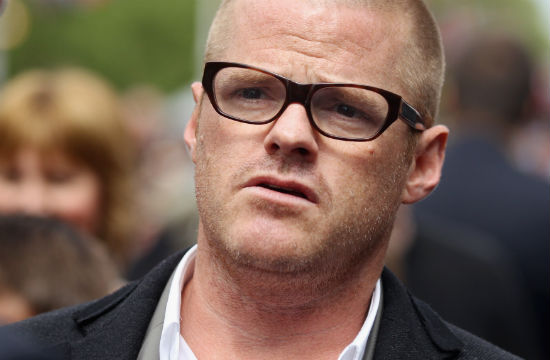 As you can imagine, The Guardian's food diaries series, in which they tapped a handful of Britain's most notable food celebs for their weekly gastro-adventures, revealed that British celebrity chefs consume a metric fuckton of tea. We have to assume that Brits have specially evolved bladders or something to be able to handle that much liquid intake on a daily basis.
Heston Blumenthal, Nigella Lawson, Tom Parker Bowles, Marina O'Loughlin, Angela Hartnett and Allegra McEvedy all participated, but our favorite anecdotes came from Heston and Nigella, natch.
Like, for example, how Blumenthal uses tampons as a palate cleanser while he's testing dishes. Is it weird that we kind of admire him for brazenly going there? Writes Heston:
"Lunch at the lab: yoghurt and tampons. We were testing the effect of certain foods and how they coat the palate for an interactive presentation. The tampon dries the saliva out between spoonfuls, so you can identify how the tongue perceives flavour. It did work, but I wonder how it will go down."
Also, for all the fancy gadgets he has in his lab, they don't have a tea kettle, so he uses a bunch of ridiculous molecular gastronomy devices to warm himself a cuppa. Eyeroll of eyerolls.
Nigella's food diary is just as predictable, and involves her throwing herself at the fishmonger for deals. We're absolutely positive that it's effective in every way. She also becomes "both murderous and suicidal" when she skips meals, and cooks dinner requests from her daughters with heartwarming frequency. One morning, she betrays her countrymen by putting Vegemite on toast instead of Marmite. We'd be scandalized but we're too busy gagging, like the Vegemite-detesting Americans that we are.
Check out the whole series here.
Have a tip we should know? tips@mediaite.com