Former NBA Knicks Star Pays Private Chef $900,000 To Keep Quiet About Affair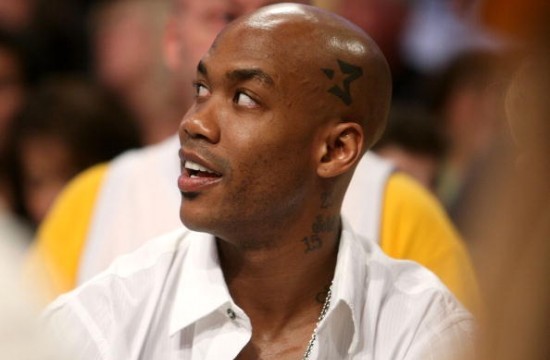 We're really sorry that we don't know enough about the basketballs to accurately report on this story, but on its surface, it's insane enough to merit a few hundred words: namely, it involves a famous New York Knicks point guard who calls himself "Starbury" and who once ate a tub of Vaseline on camera.
Ahem. Let's open up the newspaper of scandal record, The New York Post:
Back in January of 2006, Stephon Marbury carried on a sexual affair with his "personal chef," Thurayyah Mitchell, who he had hired to cook for him, his wife, and three children. Oh, and "'keeping him happy' was a requirement of keeping her job," too, and we're pretty sure that this does not mean "making him delicious fried chicken."
She was fired later that year, and soon struck back with allegations of sexual harassment. While Marbury argued that he thought their relationship was consensual, he nevertheless offered her $900,000 to keep quiet — largely because 1) he's married and 2) the Knicks were going through a similar (but way more public) $10 million sexual harassment suit.
The case went into arbitration after Marbury stopped making payments to Mitchell in 2010, and an arbiter eventually awarded Mitchell $330,000, reasoning that she could have easily sold the story for much more money than she was already receiving.
And the only reason that we know this story, even though everybody involved agreed not to tell it is because Mitchell's lawyers asked a court to enforce the award, and Stephon Marbury has a sad, Mike Tyson-esque history of doing wacky, desperate things for attention.
Neither party has commented, because Marbury now plays for a Chinese league and Mitchell is likely press-shy. No word yet on whether this means that Marbury's as-of-now-current wife, currently up for a gig on Basketball Wives, will end up playing the Camille Grammer figure.
[NYP]
Have a tip we should know? tips@mediaite.com