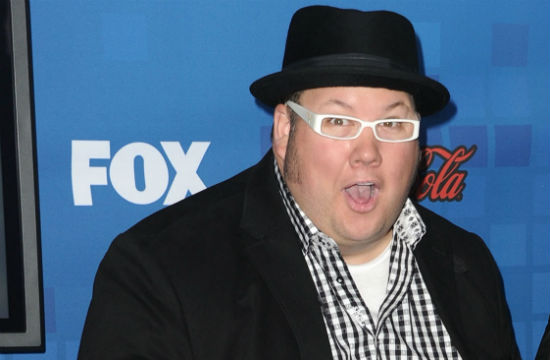 Apparently celebrity chefs are nothing if not loyal (unless of course they are completely disloyal, and then we banish them to our feuds slideshow). MasterChef judge Graham Elliot recently kicked ABC Chicago food critic Steve Dolinsky out of his newly opened g. e. b., not because he was particularly disrespectful to Graham, but because he once live-tweeted his way through a meal at Charlie Trotter's documenting how terrible it was. Graham considers Charlie one of his most influential mentors and the slight was enough to ban Dolinsky from all Elliot establishments for life.
"To me that's so egregiously over the line that I absolutely will not have someone like that at my establishment," Graham told Eater of the incident.
While he wasn't on hand personally to show Dolinsky the door, management noticed that he was among the diners, and quickly placed a call, under orders never to serve him. So, three dishes in, Steve was ejected, tweeting, "Was just kicked out of g.e.b. after eating 3 dishes. Edict from GEB via phone. Weirdest thing ever. Classy."
Graham insisted he would have done the honors himself, had he been in that day. And his beef isn't with the criticism, but with criticizing publicly in a livestream while you're mid-meal and have more courses to go.
"It's OK to have opinions but to have so little respect to do that while in the company of the actual business you're in, I can't see past that," he added. "After the way I saw he disrespected my mentor, I didn't want anything to do with him."
Do you think live-tweeting a critique through a meal is egregiously shitty? Or is Graham overreacting to what comes with the territory?
[Eater]
Have a tip we should know? tips@mediaite.com