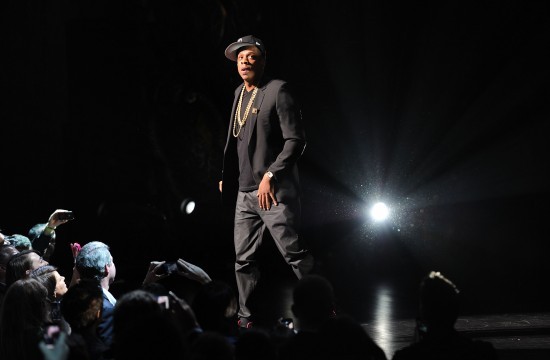 Private chef Mike Shand is thankfully not a bitch, but is now one of Jay-Z's 99 problems and the subject of a lawsuit after the chef couldn't adequately design a menu good enough for a luxury club owned by the motherf*cking greatest.
The New York Post reported that according to the lawsuit, Shand, who got lucky enough to cook for radiant hip-hop power couple Jay-Z and Beyonce (and by extension, Kanye West and probably Kim Kardashian) while they were on tour, totally blew it when he was tapped to redesign the menu for Jay's Manhattan 40/40 Club and make it more fitting for a nightclub owned by HOVA. The luxury sports bar was slated to undergo a $10 million reopening this year, and the new menu featured prominently in the redesign.
But sadly, the 40/40 Club's current menu for the club does not Ball So Hard. In fact, it's sort of a total ripoff for how bland most of the items sound proportionate to their cost: "40/40 Nachos" for $11, "Herb Crusted Mac 'n' Cheese" for $12 and "Flame Grilled Tequila Chicken Breast" for $24." (Aren't all grilled things cooked with flames?)
Unfortunately, Jay-Z isn't just a businessman, he's a business, maaaaaan, and Shand's lousy menu, as well as other unnamed failures, "[cost] the club lost profits, loss of good will [and] alienation of clientele," losing Jay and his partner Juan Perez $1.5 million dollars — the amount they're currently suing Shand for.
In response, Shand's lawyer Vik Pawar stated, "Mike's a great chef, and it is unclear why 40/40 would contemplate a lawsuit against him." Do we look like mind readers, sir? We dunno.
[NYP]
Have a tip we should know? tips@mediaite.com