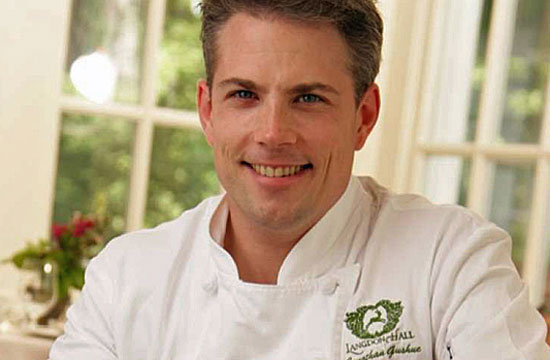 It's been a week since Jonathan Gushue, the executive chef at the award-winning Langdon Hall in Ontario, Canada was reported missing.  So far, investigators still have no leads as to his location, but details from his friends indicate that Gushue might not be in danger — in fact, there was a similar incident a few years back — but that the pressures of his job affected him.
The Huffington Post Canada found that Gushue's colleagues never thought of him as someone prone to anger, flightiness, or even apathy: "Usually the word is out on the street that [a chef is] a screamer or whatever, but I've never heard anyone say anything like that about Jonathan," the James Beard Foundation's Mitchell Davis said to the National Post. 
Shane Harper, the executive pastry chef at the McEwan Group and a coworker, speculated that his disappearance may be tied to the pressures of being a chef: "It's the stress of the job. I'm surprised he's gone. We didn't expect this. But sometimes everyone succumbs, everyone needs a break," he told the Toronto Star.
This would not be a surprise, given his history: Gushue had disappeared for nearly four days a few years ago, only to turn up unharmed. Police don't suspect any foul play in this case, nor do they believe he is in any immediate danger.
Nevertheless, the 41-year-old Gushue — who may also be using the name Jonathan Herder — is still missing, leaving a family of four. Details of the case can be found here, and anyone with news about his whereabouts should contact Waterloo Regional Police at 519-650-8500 ext. 2299.
Have a tip we should know? tips@mediaite.com