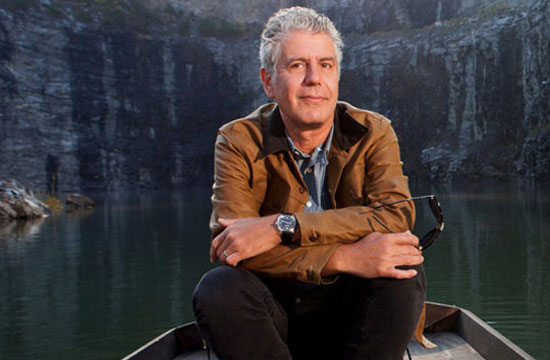 Eater: Riding a wave of high ratings, CNN has giddily approved another season of Anthony Bourdain's Parts Unknown after only three episodes. The second season will air beginning in September, but will somehow have enough time to schlep Bourdain to eight cities across the world in, oh, four months. Godspeed.
GrubStreet: This CalArts student short about a puppy making his world-weary owner an omelette is basically the only thing getting us through…life.
San Francisco Chronicle: Berkeley is reportedly fast-tracking the bureaucratic rigmarole surrounding Chez Panisse's reopening after a devastating fire seven weeks ago caused the restaurant to shutter. Key to the project are a musician, a volunteer firefighter and a Zen Buddhist priest. Who's going to take a stab at writing Chez Panisse: The Musical with this cast of characters?
The Fix: Beyonce's rider for the Mrs. Carter Show World Tour includes, but is not limited to, a demand for hand-carved ice balls to suck on after every performance to cool her throat. If we suck on the hand-carved ice balls at The Aviary, will we, too, sing like Honey Bey?
The Wall Street Journal: Things that are really popular in the US right now: hummus. Things that aren't: tobacco products. And this is how the invisible hand made Virginian tobacco farmers convert their crops into chickpeas in order to supply the rapidly-growing Sabra Dipping Co., whose headquarters are in Richmond. Suck on that, Alexander Hamilton!
The Huffington Post: Does this machine make the best ice cream in the world? According to Robyn Sue Fisher and a well-shot video, it does. Sorry, The Best Ice Cream In The World can only be found at San Francisco's Smitten, which is the Best Ice Cream Shop In The Best City In The World, where only The Best People live. We'll just sit here with our inadequate Emack and Bolio's and weep for not being able to taste angels in our mouths.
Have a tip we should know? tips@mediaite.com