Restaurant Startup Recap: Cutting The Apron Strings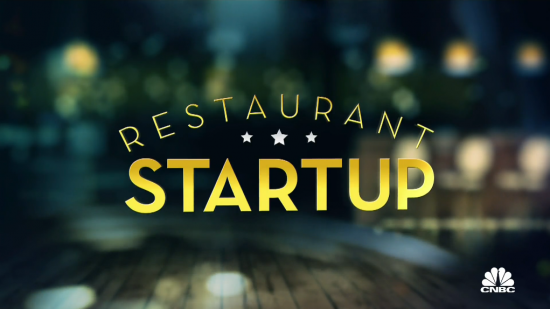 Last night's Restaurant Startup made me want to go on Restaurant Startup. I'm not sure "Dana's Moderately Overcooked Trader Joe's Fusili From a Box with Sauce" is what they're looking for in a haute new concept, but gosh darnit if it didn't make me want to try. Tim Love and Joe Bastianich are back together again, and, while I like Elizabeth, I really feel a "gang's all here" sense of comfort with these two. The theme of tonight's episode is "restaurant employees who are ready to branch out." Let's go.
First, we meet Javier Canteras and Ryan Spragg who want to start Bocadillo, a Spanish sandwich concept. The restaurant currently exists as a pop up + Javier and Ryan are from Portland, Oregon + Javier recently got married = these two are extremely lovable. Tim and Joe think the sandwiches are delicious and authentic if not overly fried. Javier is actually from Spain and learned to cook from his grandfather. Ryan learned to cook from Javier. They want to open a fast casual place- obviously they missed the memo that that episode was a few weeks ago. Tim and Joe want to see a tapas and wine concept.
The Ask: $250,000 for 25% of the business.
Next up, Steve Williams and Lee Knople are looking to open a restaurant called Old New York in West Harlem. It would feature 8-10 seasonal small plates, drinks, and at night, it would turn into dancing, which Joe pointed out is illegal unless you have a permit. Steve and Lee have impressive resumes, and their food is good, but again, overly fried.
The Ask: $200,000 for 10% of the business.
Joe and Tim choose Bocadillo, but not as Bocadillo. They're going to call it Urdaneta, the name of Javier's grandfather. They're going to amp up their wine program and instead of fast casual, it's going to be the restaurant Tim and Joe wanted. This is probably the most major turnaround we've seen on the show this season. The concept is literally completely different than the one the pair came to the show with.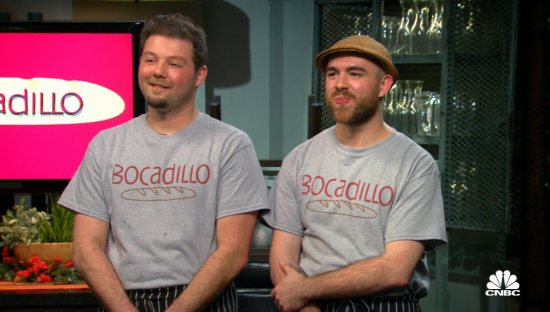 Ryan and Javier go to the Spanish market which is a lot of fun to watch. I like that they focused on the food shopping and less on figuring out what the restaurant was going to look like. In the kitchen they meet Antonia Lofaso who is, you guessed it, Tim and Joe's eyes and ears, and also a resource to them.
When Antonia tastes the food she does not call it beautiful. She kind of hates all of it. There is altogether too much pineapple, and none of the ratios make sense. Somehow this leads to her saying "you've nailed tradition," even though she said all teh food was pretty much garbage. She says the food lacks opinion and that the menu as it stands won't work and won't get them an investment.
Service is worse than usual. Ryan is really doing an awful job because not only does the bar (one of his main jobs) not have any alcohol or water at it, but he has not rung one menu item, so they've essentially given away everything for free. Javier is doing his best in the kitchen but it's clear that he's getting annoyed with Ryan. People are waiting for their food, they don't have drinks, and they think that all of Ryan's food is awful.
When it's time for the investors to eat, it's more of the same. Joe describes Ryan as an "achilles heel" to Javier after tasting all of his food. When they get to Javier's dishes, they feel that it's like being in a completely different restaurant. Tim uses the word "genius" several times. When they try his signature squid dish, they feel he could build an entire restaurant around it.
By The Numbers:
93% liked the food and ambiance
90% thought the food was priced appropriately
This makes for a business model that works. Service was lacking.
The Offers:
Joe: Wants a deal only with Javier, and if he decides to work with Ryan, so be it. He wants to stipend a trip to Spain for him so Javier can learn to cook better Spanish food in Spanish restaurants. This is why I want to go on Restaurant Startup. Sign me up. Once Javier comes back, he'll give him $150,000 of capital. Joe will own 75% of the restaurant until he gets his money back. Once he does he'll give Javier the opportunity to buy back up to 49%.
Tim: $150,000 for 100% of the business. Once he's paid twice, he'll retain 50% equity.
The Outcome:
Javier accepts Joe's offer.
Currently:
Javier is back from Spain and is getting ready to open his restaurant with Joe.
Have a tip we should know? tips@mediaite.com