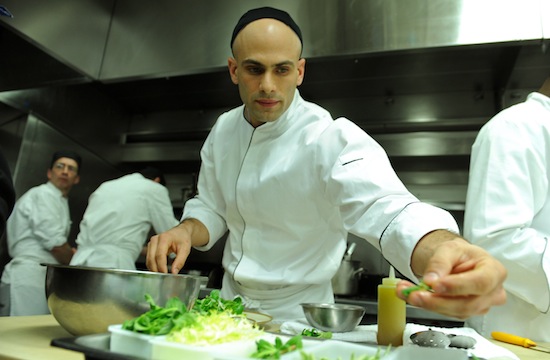 Welp, we all know how we feel about Sam Kass around here. But with the news of Kass resigning from his personal chef and Senior Policy Advisor on Nutrition positions at the White House also comes this tidbit: he's moving to New York!
Kass told the Washington Post that he's leaving his White House job to be closer to his new wife, MSNBC host Alex Wagner, whom he married this summer. "I love [the Obama] family and believe in the work that we're doing and the mission of the president and the first lady. But after being recently married, I have to put our future first," he said to the paper.
Kass also said he'll be taking some time off while still advocating for healthy eating in the private sector. First Lady Michelle Obama said in a statement that Kass will leave behind an "extraordinary legacy of progress" thanks to his work with the Let's Move! campaign. President Barack Obama added on: "From constructing our Kitchen Garden to brewing our own Honey Brown Ale, Sam has left an indelible mark on the White House. … And with the work he has done to inspire families and children across this country to lead healthier lives, Sam has made a real difference for our next generation."
So the real question is: where will Kass work in New York? Do the government lobbying sort of thing? Start in a new restaurant? Team up with Dan Barber? (Dude got married at Blue Hill, after all.) Where else will he go?
In the meantime, we'll just remember him working in the White House garden. We swear we're not creeps.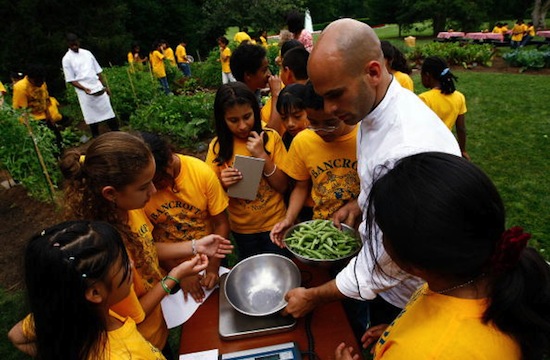 [The Hill]
Have a tip we should know? tips@mediaite.com