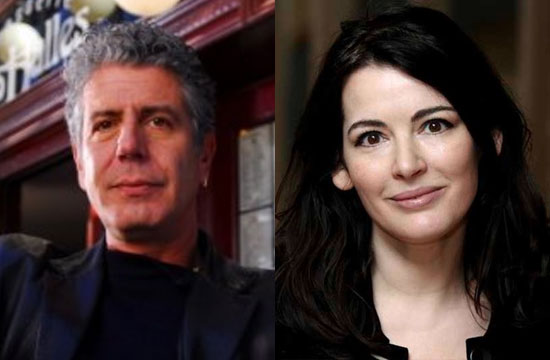 Dear world, this is a very important question and you must, must, must give this your full consideration.
Right now, Anthony Bourdain and Nigella Lawson are off filming their ABC cooking competition The Taste, which is a cooking competition that's kind of like MasterChef, but will likely be more sensuous/sarcastically apoplectic.
Much like movie stars, the two culinary stars have on-set trailers where they can relax after a long day, take groupies for orgies, or smash televisions when they're feeling particularly diva-esque. But out of these two modern-day arteests, who has the better trailer?
Nigella Lawson's Trailer: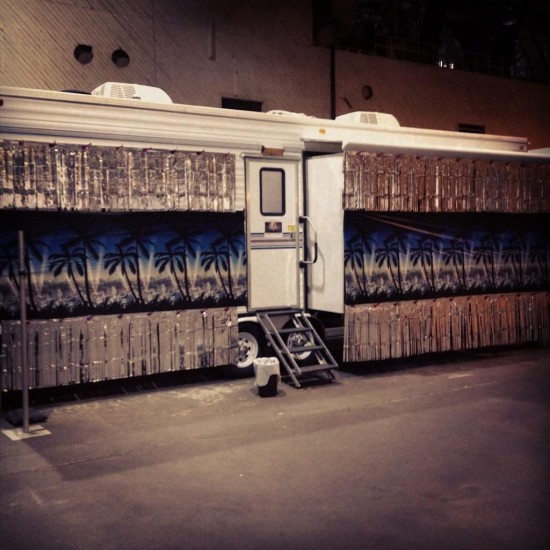 Pros: Evocative of the legendary tiki bar Trader Vic's, this island getaway-themed trailer boasts an artificial sea breeze and a calmingly repetitive palm tree.
Cons: No hammock. No Mai Tais. No luau pig. No Nigella in a coconut bra and grass skirt, flowers in her hair, strumming on a ukulele and singing softly the tales of island lovers, her sensuous voice quiet in the night as the smoke wafts to the starry sky. (No starry sky, either.)
Anthony Bourdain's Trailer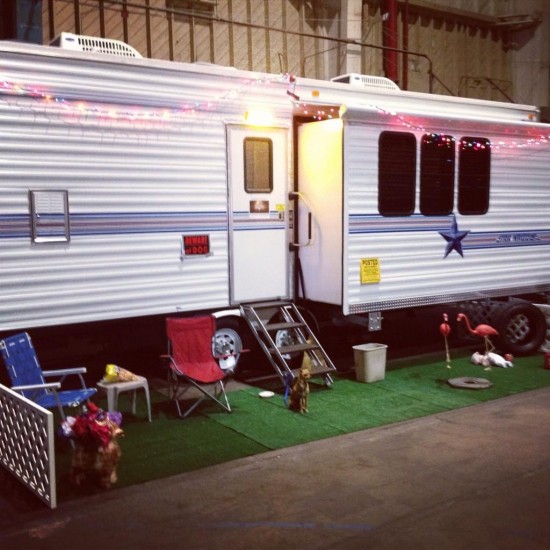 Pros: Only the finest trailer trash will do for Mr. Bourdain: pink flamingos, astro-turf, and a plastic table for bags of pork rinds lend authenticity to the meth-tacular ambience. The fold-out chairs are perfect for knocking back Miller Lites and shooting overly fanatical PAs with a double-barreled shotgun from a sitting position.
Cons: Nobody keeps their Christmas lights up in September. Ugh, so déclassé.
Who has the better trailer? Tell us in the comments!
[Images via Anthony Bourdain]
Have a tip we should know? tips@mediaite.com