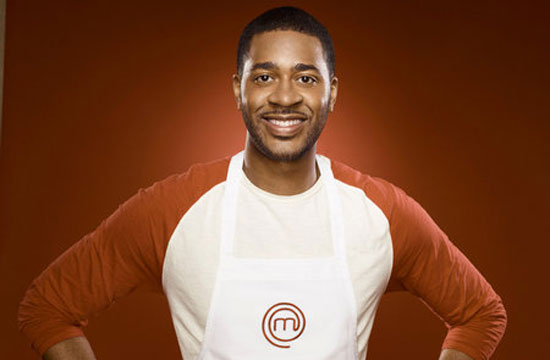 You may remember the news reports of the MasterChef finalist who killed himself just a little less than a year ago; now, Chicago magazine reports on Josh Marks' life and ultimate demise, and it is as just as heartbreaking as you can imagine.
For a story with an SEO title "Why Chicago's MasterChef Killed Himself," there's very few answers, unfortunately. But it's clear that Marks was adored by both the family of MasterChef producers and contestants and his family, who struck out to get him the help he needed. From the story:
Despite the competitive atmosphere, Marks developed good friends on the show. "He called me his 'sister from another mother,' " recalls Christine Ha, a blind chef who ended up winning the competition. "He is a goofy person with a great sense of humor. When we first met, he thought I was uptight, but then as he got to know me, he realized that I, too, was goofy." …

In a People magazine article published five months after the finale aired, one of the judges, [Joe] Bastianich, had his own praise for Marks: "Youthful, ambitious and fiercely passionate, he has it all, including the chops to carry him through a very challenging field. I expect nothing but great things from Josh, and will always be proud of his performance on MasterChef, no matter what he goes on to pursue."

If the loss wounded Marks, he wasn't showing it after the taping. "He was disappointed, of course, but not too badly," says his mother. "He took it in stride." Indeed, at the end of the episode, when the producers pulled each of the contestants aside for a parting remark, a clear-eyed Marks looked directly into the camera and declared, "I will never give up on my dream. It will come true."
While the story mostly goes out of its way to avoid placing blame on MasterChef, writer Bryan Smith notes: "…the experience was stressful. And that stress may have triggered something in Marks. But it was his mental illness that led him to take his own life." Oy vey — keep a Kleenex handy.
Have a tip we should know? [email protected]