ABC's Matt Dowd Sparks Fevered Backlash With Coronavirus Pandemic Advice: 'This Is One Of The Worst Tweets I've Ever Seen'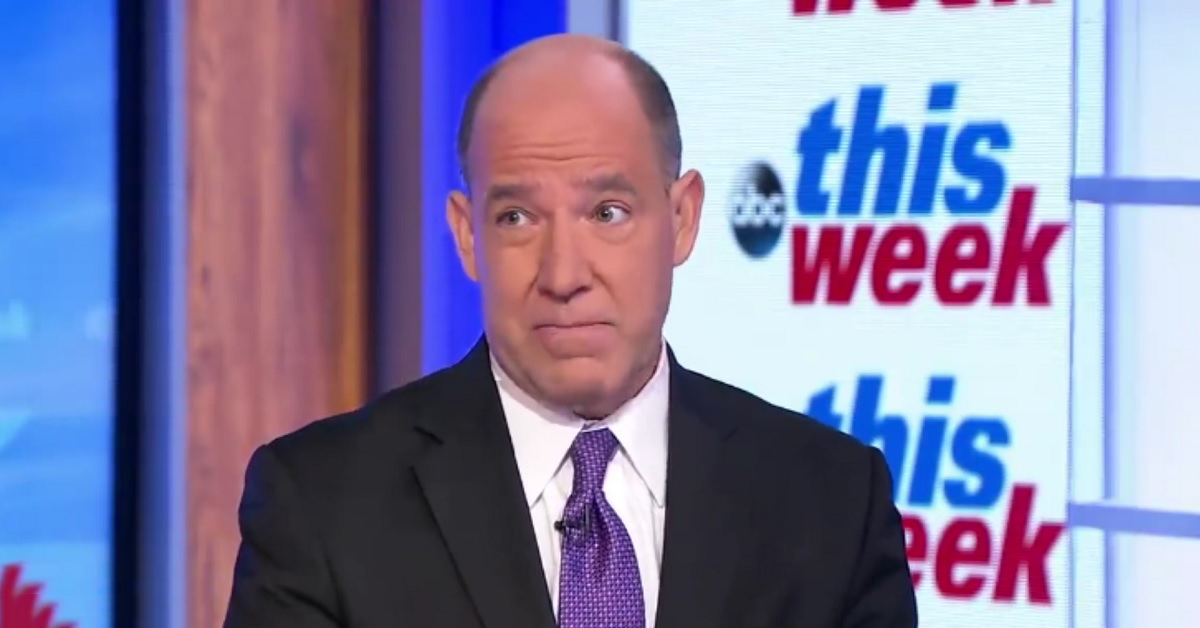 ABC political analyst and former Bush strategist Matthew Dowd encountered furious social media antibodies with a now-deleted tweet in which he wrote about attending a large gathering during the coronavirus pandemic, and advised "Let us not let fear change who we are."
On Friday night, Dowd went for some cultural uplift, writing "Went to a fundraiser tonight in wimberley for 2 friends of mine who are part of Rebelle Rally, the 1st women's off-road navigation rally raid in the U.S.:
"We gathered, hugged, listened to live music, laughed," he continued, then added "Let us not let fear change who we are. Let us connect w/ one another."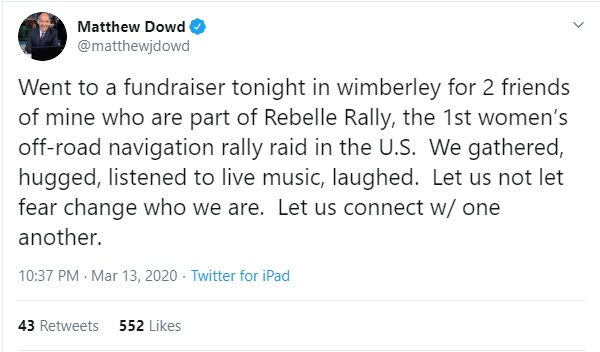 That tweet, which goes against the "social distancing" advice that public health experts have been tirelessly disseminating, went ironically viral.
Reactions ranged from zero to calling Dowd "sociopathic" — and worse — in record time.
Dowd did receive some support from the Spiritual Life Strategist quarter, so he's got that going for him.
Dowd apparently agreed with CNN's Daniel Dale, and deleted the tweet Saturday morning. He wrote several clarifying tweets as well.
Fact check: The advice of medical professionals does not include hugging people at large public gatherings.
Have a tip we should know? tips@mediaite.com