WH Press Buries Sarah Sanders on Her Way Out Over Briefing Drought: 'Help Wanted: Once a Year, Maybe Less'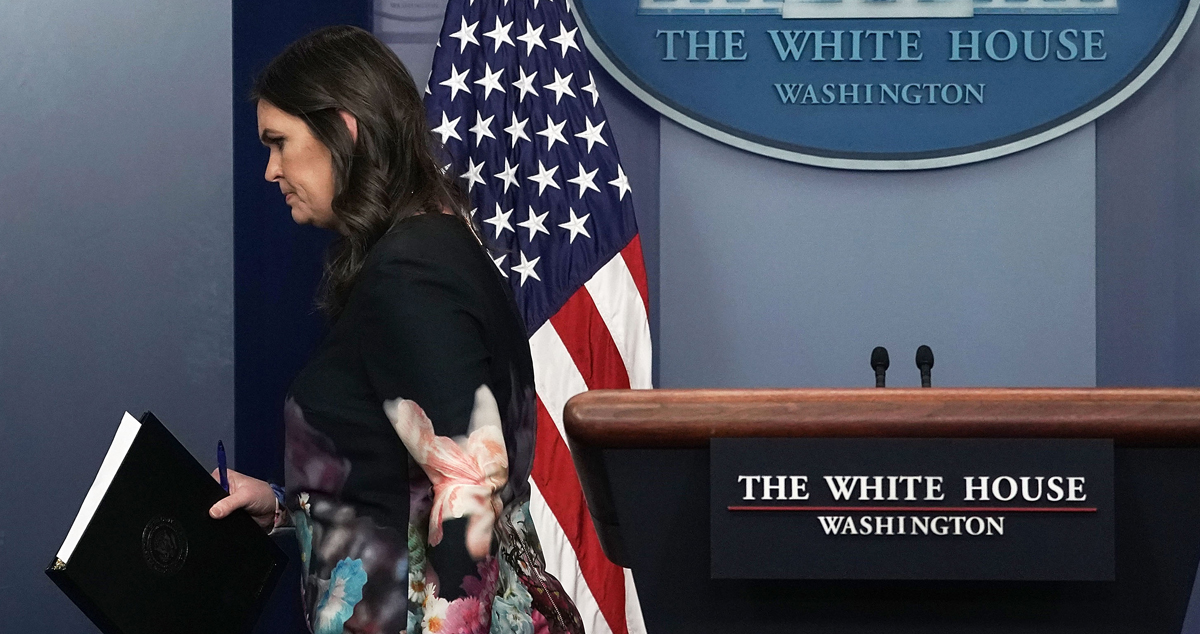 When the news broke that White House Press Secretary Sarah Sanders is leaving her post, naturally all of the media had immediate reactions, whether live on the air or, like many White House reporters, on Twitter.
And in particular among those White House reporters, the issue of the lack of briefings held by Sanders in the last year, and the decline in briefings in general over the course of the administration came up. A lot.
HuffPo's White House reporter Jennifer Bendery had maybe the most biting, roast-y slam.
But the jabs at Sanders and the White House over the lack of briefings was nearly universal, whether delivered matter-of-factly or with a snarky edge.
This one stood out for its understated burn.
There were also the "why bother to have a press secretary" tweets.
A few folks tried to put the departure into a big picture of turnover at the White House.
But it doesn't really apply, since as other members of press pointed out, Sanders was there for quite a long time.
There were, of course, alternate takes on several points. What Breitbart's Charlie Spiering recalled as a favorite anecdote:
…was recalled by ABC's Karen Travers for its marking of the long time without a briefing.
It was Jonathan Swan of Axios, though, who seemed to hit the gist of all the press corps reactions when he summarized Sanders' tenure as not really being about the job she had at all.
Although, again, not everyone considered that a criticism, regardless of the frequency of briefings.
The issue of briefings came up in person when Sanders spoke with reporters about her departure.
Here's more from Mediaite on outgoing WH press secretary Sarah Huckabee Sanders' farewell press avail.
Still, it wasn't all ill will. This amusing moment is a good way to end the round-up:
[Feature photo by Alex Wong/Getty Images]
Have a tip we should know? tips@mediaite.com