After Shooting a Pastor He Claimed Was a Martian, This Guy Was Arrested Outside the White House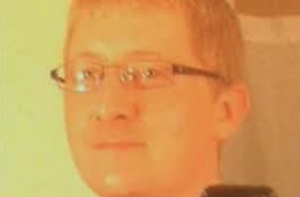 A few days ago, a young former Marine named Kyle Odom launched an Idaho-wide manhunt after he shot a pastor in the back. The pastor, who had appeared on-state with presidential candidate Ted Cruz the day before the shooting, survived. Odom got away.
It turns out, he had bigger plans that pastor slaughter. While officers scoured Idaho, he made his way to the nation's capital, where he was eventually apprehended when he began throwing "unidentified items" over the fence of the White House. The materials were nonhazardous, according to The New York Times, but prior to his flight to D.C., he sent local news stations some other materials that caused a little stir: a list of "notable martians" serving in the American government. Here it is:
Here are the "noteworthy Martians" Odom listed in the manifesto he sent to @KHQLocalNews pic.twitter.com/RfeSd9ZW4s

— Hayley Guenthner (@KHQHayley) March 9, 2016
It was included in the larger collection of documents that made up his manifesto. Here's that:
Kyle Odom's Manifesto by Mediaite
As you can see, Odom is, by his own admission, "100% sane, 0% crazy."
In the manifesto, he copped to shooting the pastor, but only because he was a martian. He claimed that these martians have ruined his life, made him attempt suicide twice, but also stopped him from killing himself both times. It is worth a thorough read.
Where was this guy when Jesse Watters hit the UFO convention this week?
[image via screengrab]
For more from Lindsey, follow her on Twitter.
Have a tip we should know? tips@mediaite.com