Alan Dershowitz Responds to Mockery of His Martha's Vineyard Lament: 'I'm Reveling Not Whining'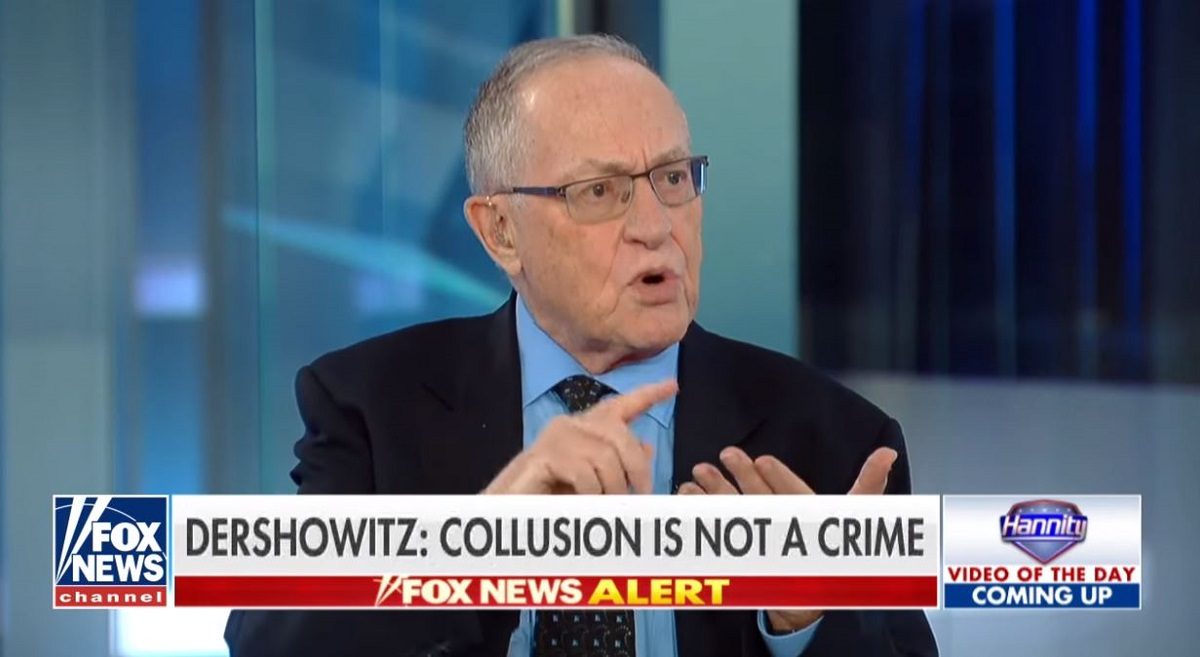 Alan Dershowitz, the retired Harvard Law professor whose current prominence comes thanks to his vigorous cable news defenses of President Donald Trump, fought back on Tuesday against mockery he has faced for claiming he has been shunned on Martha's Vineyard.
The lawyer was roundly mocked on social media this week for his op-ed in The Hill, in which he lamented the hostility shown towards the Trump administration, and said it has effected his personal life as well.
"I never thought I would see McCarthyism come to Martha's Vineyard, but I have," Dershowitz wrote.
He explained that on the Vineyard, an idyllic haven for the elite liberal, he is now a pariah: "they are shunning me and trying to ban me from their social life on Martha's Vineyard," he wrote.
That's all because the liberal lawyer has become, in the Trump era, a fixture on Fox News defending the president's civil liberties against Democrats in Congress and the Russia probe. He even has a book titled "The Case Against Impeaching Trump."
After a festival of banter was leveled at the prominent lawyer for whining about the decline of his Martha's Vineyard social life, Dershowitz issued a statement via Twitter on Tuesday.
"I'm reveling not whining," he declared. "I'm proud of taking an unpopular, principled position that gets me shunned by partisan zealots. It's not about me. I couldn't care less about being shunned by such people. It's about their unwillingness to engage in dialogue."
(1/2) I'm reveling not whining. I'm proud of taking an unpopular, principled position that gets me shunned by partisan zealots. It's not about me. I couldn't care less about being shunned by such people. It's about their unwillingness to engage in dialogue.

— Alan Dershowitz (@AlanDersh) July 3, 2018
"It's bad enough when college students demand trigger warnings and safe spaces to avoid hearing views with which they disagree," he continued. "But it's worse when it comes from professors and media people. It's a dangerous sign of the times."
(2/2) It's bad enough when college students demand trigger warnings and safe spaces to avoid hearing views with which they disagree. But it's worse when it comes from professors and media people. It's a dangerous sign of the times.

— Alan Dershowitz (@AlanDersh) July 3, 2018
[image via screengrab]
—
Follow Aidan McLaughlin (@aidnmclaughlin) on Twitter
Have a tip we should know? tips@mediaite.com
Aidan McLaughlin - Editor in Chief