American, Japanese Reporters Literally Fight to Get Good Spots at Biden Event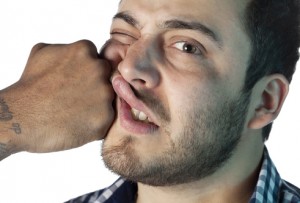 I want you to imagine teenagers fighting each other to get good seats at a rock concert. That juvenile image sticking with you? Good. Now imagine fully grown-reporters doing the same thing, actually fighting each other to get the best access to a meeting between world leaders.
You may very well ask, "WHY?!" Well, when Vice President Joe Biden was scheduled to meet with Japanese Prime Minister Shinzo Abe on Tuesday, there was only limited space from which to see the meeting. So, naturally, the reporters from both countries did the sensible thing. They broke out in fisticuffs.
Sometime before the meeting, the argument started over a coveted spot on a tiered podium reserved for photographers and videographers. It quickly turned into a yelling match, with some pushing and elbowing. Press handlers from both sides stepped in and argued with each other, even as they tried to keep the reporters under control. When that didn't work, security officials in dark suits appeared. They stood firm to ensure the reporters stayed corralled in their section at the end of the narrow room.
Washington Post reporter David Nakamura attempted to snap some photos on his cell phone from the photographers' podium, and was informed that only "'real' cameras" were allowed. Here's a picture The Atlantic's Steve Clemons snapped from the scene: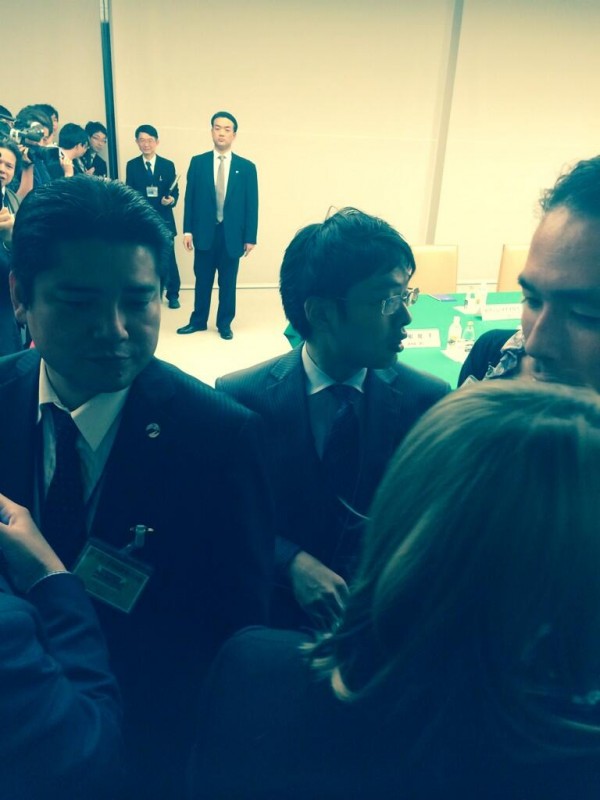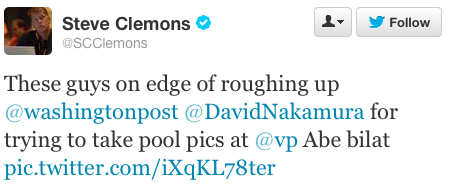 And speaking of Biden, this would have been resolved much easier if someone had a shotgun on them.
[h/t HuffPost]
[photo via Shutterstock, Steve Clemons]
— —
Follow Josh Feldman on Twitter: @feldmaniac
Have a tip we should know? tips@mediaite.com
Josh Feldman - Senior Editor