Ann Coulter Blasts Trump's Budget Deal: Where's the 'Ruthless Businessman We Were Promised?'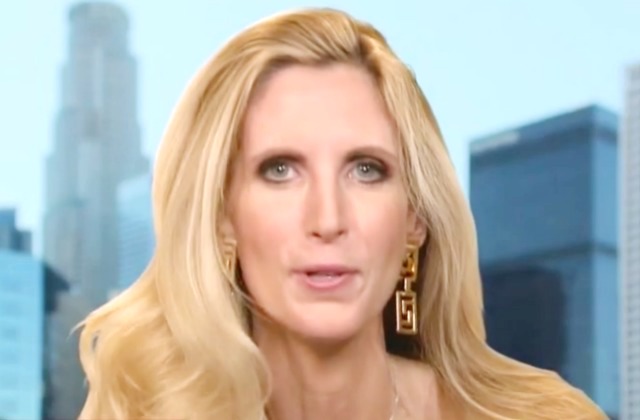 Could Ann Coulter — one of Donald Trump's earliest and most prominent backers — be turning on the president?
In a column on her website titled "Swamp People 47, Trump 0," Coulter blasted President Trump's budget deal as "a bill straight out of George Soros' dream journal" and accused the president of backing off of a number of his signature campaign promises — including, most notably, the proposed border wall.
"A spectacular failure," Coulter wrote. "Democrats have got to be pinching themselves, thinking, Am I dreaming this?"
The conservative pundit also railed against the budget's increase in military spending and funding for Planned Parenthood. Then she focused her attention on Trump specifically, writing, "We want the ruthless businessman we were promised."
"We knew Washington Republicans were useless," Coulter wrote. "That's why we elected such a comically improbable president as Donald J. Trump."
Early in the primary season, Coulter told Bill Maher that Trump had the best chance of winning the general election — a prediction which, of course, proved prescient. Coulter spoke glowingly about Trump's proposed immigration policies, notably the wall. But now, she appears to be not only turning on the President, but the entire party as well.
"If this is the budget deal we get when Republicans control the House, the Senate and the presidency, there's no point in ever voting for a Republican again," Coulter wrote. (This same point was raised by Rush Limbaugh on his radio show this week, including in an interview with Vice President Mike Pence.)
You can read Coulter's full column here.
[image via screengrab]
——
Follow Joe DePaolo (@joe_depaolo) on Twitter
Have a tip we should know? tips@mediaite.com
Joe DePaolo - Senior Editor