Ann Coulter Wants to Know Who Wrote 'This Piece of Crap Obamacare Replacement Bill'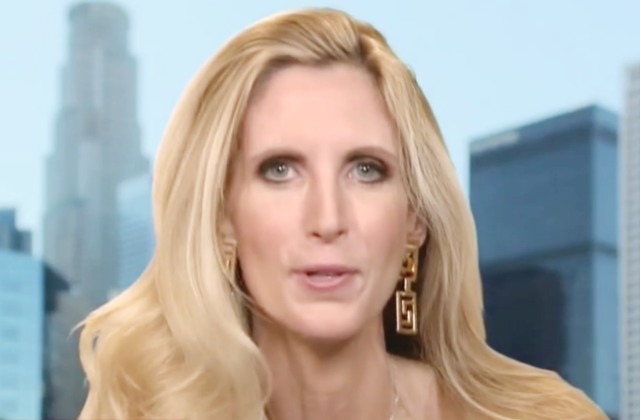 White House press secretary Sean Spicer said that what the House GOP released last night is the Obamacare repeal that everyone's been waiting for.
And while Vice President Mike Pence said today that the White House is "open to improvements," it's already getting an icy reception from many on the right. The bill has received criticism from Heritage Action and National Review, and several Republican legislators — including Mike Lee and Rand Paul — have already voiced their concerns.
Ann Coulter isn't too happy about it either, saying the following on Twitter today:
Page 3 of the Obamacare repeal makes ABSOLUTELY CLEAR no abortionists get funding. We're dying under O-care! You got to give it a rest, GOP.

— Ann Coulter (@AnnCoulter) March 7, 2017
Millions of ppl are stuck with Uganda-educated doctors or being impoverished by Obamacare and the GOP has to show off on abortion.

— Ann Coulter (@AnnCoulter) March 7, 2017
The "free market" part of Obamacare repeal sends all control back to the most corrupt entities in the U.S.: State Insurance Commissions.

— Ann Coulter (@AnnCoulter) March 7, 2017
Can anybody find the part of the Obamacare repeal where we can buy insurance across state lines? That's the Holy Grail of health reform.

— Ann Coulter (@AnnCoulter) March 7, 2017
Hey @RepDaveBrat! You were an economics professor. Can you explain the devilishly complicated idea of the free market to your colleagues?

— Ann Coulter (@AnnCoulter) March 7, 2017
I think we should keep Obamacare but just for members of Congress (who exempted themselves!)

— Ann Coulter (@AnnCoulter) March 7, 2017
And the 500k uninsured were mostly immigrants. https://t.co/8Fo1LcJ6yA

— Ann Coulter (@AnnCoulter) March 7, 2017
Who wrote this piece of crap Obamacare replacement bill? Please be specific.

— Ann Coulter (@AnnCoulter) March 7, 2017
I have to give full identifying info as each health ins co goes bankrupt. What are names of the brain trust that wrote this piece of crap?

— Ann Coulter (@AnnCoulter) March 7, 2017
Also, I would like every person involved in the writing of this Obamacare replacement POS to take a ten-minute IQ test. Transparency!

— Ann Coulter (@AnnCoulter) March 7, 2017
[image via screengrab]
——
Follow Josh Feldman on Twitter: @feldmaniac
Have a tip we should know? tips@mediaite.com
Josh Feldman - Senior Editor