Avenatti Tells Don Jr. He Will Be Indicted and See Federal Prison: 'Buckle Up Buttercup'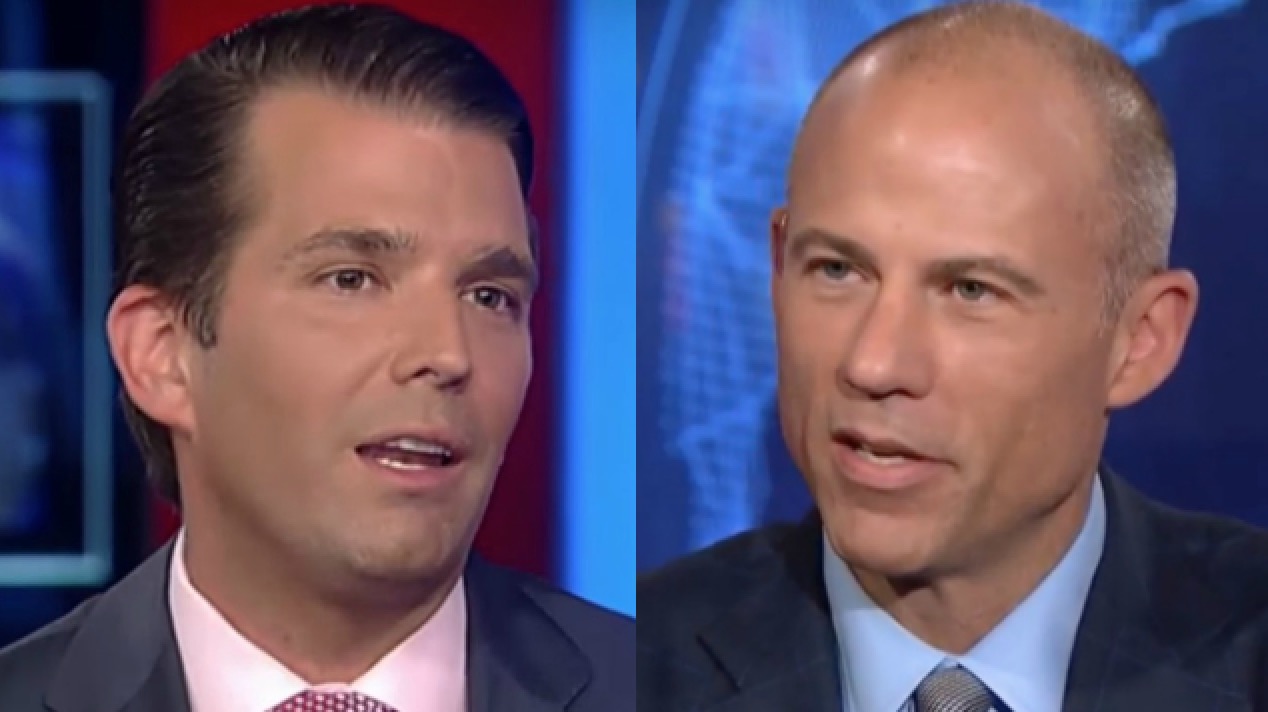 And now, a return to political sanity. And by political sanity, I mean a Twitter fight between Michael Avenatti and Donald Trump Jr..
The fun (or trouble, whichever your point of view) began yesterday, when the president's son highlighted an article reporting on the possible early prison release of former congressman Anthony Weiner. Since Weiner was serving time because of his sexting scandal with an underaged woman, Trump Jr. joked that he'll get out in time to be Avenatti's presidential running mate in 2020.
Who else is excited about Avanetti/Weiner 2020?!?

It's gonna be Carlos Dangerous. https://t.co/yLWO1D2rwx

— Donald Trump Jr. (@DonaldJTrumpJr) October 8, 2018
On Tuesday morning, Avenatti returned fire on the Trump scion — warning him not to joke about prison when he might end up taking Weiner's place behind bars someday.
Bif: If I were you, the last thing I would be doing is referencing other people getting out of federal prison. Because after you are indicted, you will likely be passing them on your way in. BTW, they don't have silver spoons or gold toilets in the joint. Buckle up Buttercup. https://t.co/jnDq4weHZh

— Michael Avenatti (@MichaelAvenatti) October 9, 2018
Avenatti has been under heavy criticism lately, especially among Democrats who say that he hurt their cause in the Brett Kavanaugh confirmation fight with his representation of Julie Swetnick — who backtracked from some of her initial claims during a television interview. Now that Kavanaugh has been confirmed to the Supreme Court, Avenatti is likely to return his focus to the Daniels case — since President Trump is trying to have the lawsuit thrown out.
[Image via screengrab]
— —
>> Follow Ken Meyer (@KenMeyer91) on Twitter
Have a tip we should know? tips@mediaite.com