Bannon Ally Jeff Kwatinetz and Ice Cube Lobby Trump in Bizarre NYT Ad Targeting Qatari Emir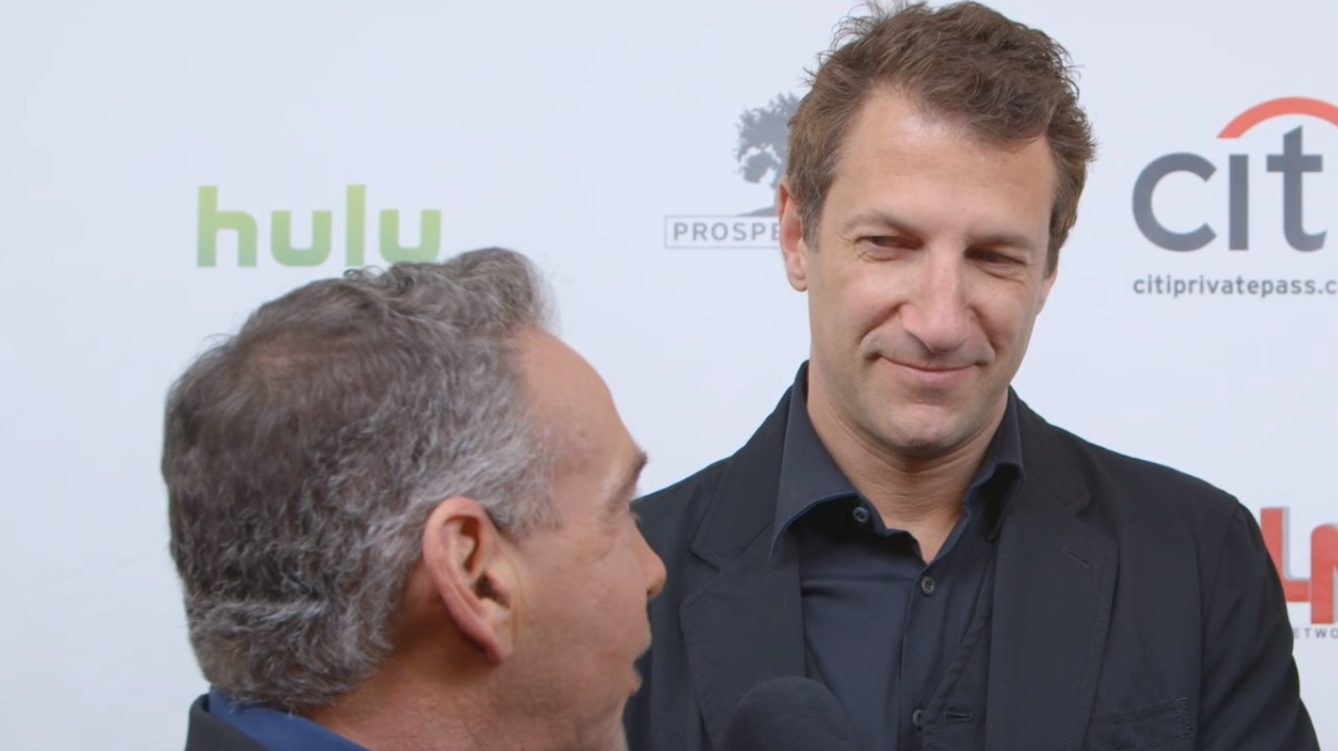 Jeff Kwatinetz, an ally of ex-White House strategist Steve Bannon, ran a full page ad targeting Qatar in Tuesday's international edition of The New York Times — as the iconic rapper and entertainment executive lobbied President Donald Trump to ask the gulf state's emir to "stop threatening the BIG3 [basketball league] and American athletes."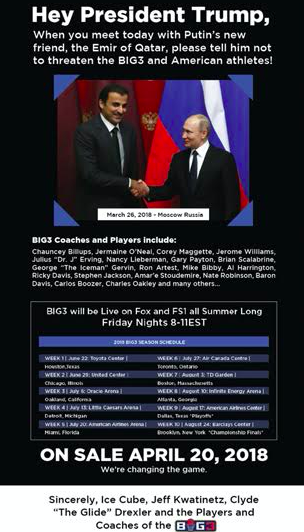 The puzzling ad, which ran on the same day that Trump met with Qatar's Emir Sheikh Tamim bin Hamad Al Thani in the White House, had to do with a legal dispute between Ice Cube and Kwatinetz — who founded the 3-on-3 basketball leauge BIG3 — and Qatari nationals. However, the blurb targeted the emir and the Qatari government, despite neither entity being involved with the BIG3.
Per Deadline, the Qatari emir listed in Ice Cube and Kwatinetz's lawsuit was not financially involved in the BIG3:
"A spokesman for the government of Qatar said Al Thani, who is named in the suit, was not an investor in Big3 or in any way involved in the company which is the subject of the lawsuit. The Qatar Investment Authority has no involvement in the investments, nor is a party to the case. The allegations in the lawsuit only involve individuals and private companies."
The ad appears to be part of a PR campaign led by Kwatinetz and Ice Cube, as they filed a lawsuit against the BIG3's principle investor group Sport Trinity last week — alleging the group did not invest the amount of money promised. Three days, a lawsuit filed by ousted BIG3 commissioner and former NBA player Roger Mason Jr. claimed — among other things — that Kwatinetz's close relationship and frequent references to the ex-Breitbart News executive Bannon contributed to a racist and hostile work environment.
Mason went so far as to allege that Kwatinetz involved Bannon — who has been accused of promoting antisemitism and white nationalism — in company business.
The claims of racism don't stop there.
Last month, per the New York Post, Mason accused Kwatinetz of calling BIG3 players, who play in a majority black and African American league, "rich n—s," adding that the racial issues with the league's co-founder "is evidenced by his repeated discussions with company employees of his relationship with Steve Bannon and his defense of Bannon's character."
As for the ad targeting Qatar, a source close to the situation claims it's proof that Mason's accusations are correct: "It seems that Jeff Kwatinetz is taking a page out of his mentor Steve Bannon's and Breitbart's xenophobic playbook."
[images via screengrab]
Follow the author on Twitter (@calebecarma).
Have a tip we should know? tips@mediaite.com