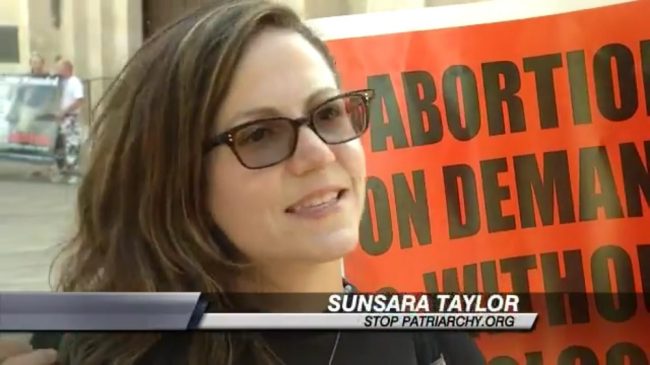 The University of California, Berkeley essentially barred Ann Coulter from speaking on campus at the end of April; but just over a week later, an admitted Communist will be hosting an event on campus, who's asserts it's "right…to drive fascists off campus," as the sponsor put it.
Sunsara Taylor of "Refuse Fascism," who is also a writer for the Revolutionary Communist Party, USA's Revolution publication, will be speaking on Thursday at Berkeley's Hearst Field Annex. Her publication's Twitter account advertised the "drive fascists off campus" theme of the planned lecture.
"The Battle for Berkeley," a talk and challenge to debate by @SunsaraTaylor Thurs May 4 6 pm #FascistFreeBerkeley https://t.co/ixUHER47lA pic.twitter.com/UykElmQs5Y

— revcom.us/Revolution (@tuneintorevcom) May 3, 2017
An e-mail advertising the radical leftist's event also disclosed her argument about the now-cancelled Coulter lecture: "The issue is not 'free speech.' the issue is fascism being imposed on America. Ann Coulter is a fascist operative with close ties to the Trump/Pence Regime."
The Revolutionary Communist activist also targeted several liberals who defended the controversial conservative's event at Berkeley: "Taylor also issued a challenge to Robert Reich, Elizabeth Warren, Bernie Sanders—or anyone else who wants to join them in defending the right of Coulter to speak — to debate."
Taylor's radical positions and over-the-top rhetoric are well established. Back in February 2017, she wildly asserted on Fox News's Tucker Carlson Tonight that "humanity is facing an emergency…Trump and Pence are operating out of Hitler's playbook, only they have nuclear weapons."
Days after President Trump's election, she and several of her fellow communists burned American flags in front of Trump International Hotel in New York City.
Welcome to Berkeley.
[image via screengrab]
This is an opinion piece. The views expressed in this article are those of just the author.