Border Patrol Union President: Deploying the National Guard to the Border Has Been a 'Colossal Waste'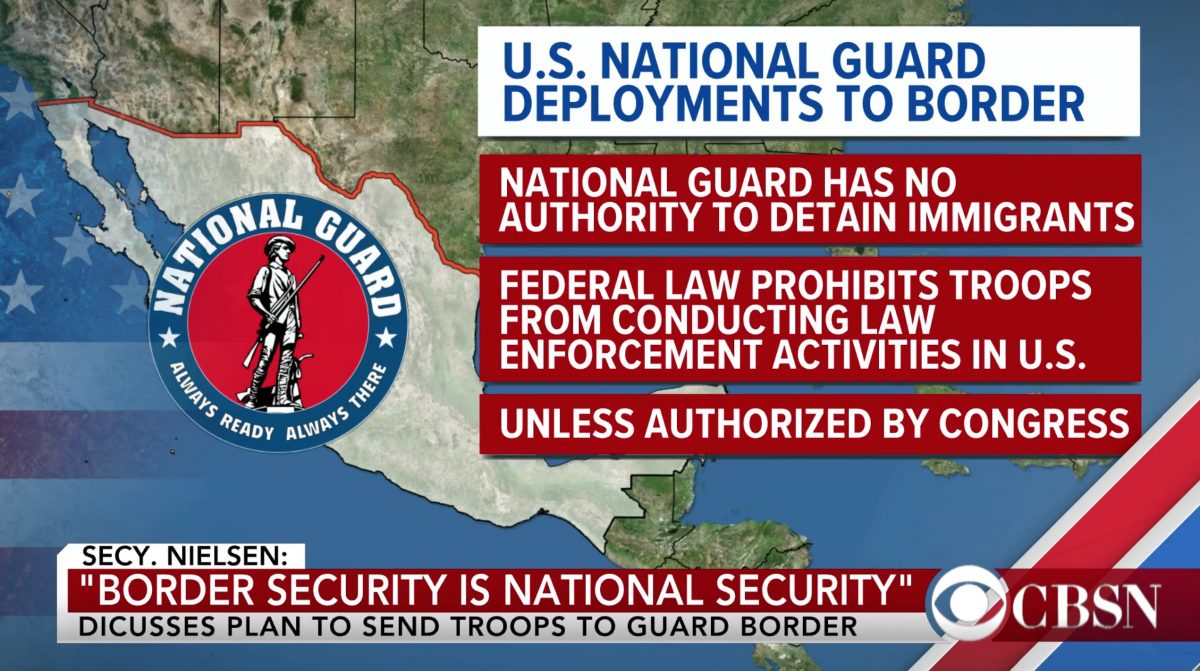 The head of the National Border Patrol Council says that President Trump's call to deploy the National Guard down to secure the Southern Border hasn't accomplished anything — and even called the move, which he once supported, a "colossal waste."
The national Border Patrol union of 15,000 agents has mostly been supportive of Trump's efforts to boost U.S.-Mexican border security, and they previously applauded him for asking the National Guard to get involved. However, Union President Brandon Judd told LA Times that the new deployment isn't having any real impact.
"We have seen no benefit," Judd said, calling the move "a colossal waste of resources."
Per the LA Times:
About 1,600 National Guard troops were deployed on the border. About 750 more troops may soon be added in support roles, and the total could reach 4,000 "based on requests for assistance and what they need," said Army Lt. Col. Jamie Davis, a Pentagon spokesman.
Davis has said that more National Guard troops could be dispatched to the border based on requests for assistance, but he didn't have any comment on Judd's remarks. Other Pentagon and Homeland Security officials who spoke to the Times believe the deployment was a success, and Judd acknowledged that the new troops have contributed despite being limited to an "observe and report" role.
However, Judd said when he tried to bring his complaints forward, "they just ignore the concerns."
"We generally support the administration, but we're not going to be cheerleading when things are not going well," Judd said.
[Image via screengrab]
— —
>> Follow Ken Meyer (@KenMeyer91) on Twitter
Have a tip we should know? [email protected]