Breitbart Reporter Launched Secret Anti-Trump Petition to Try to Get Michelle Fields Fired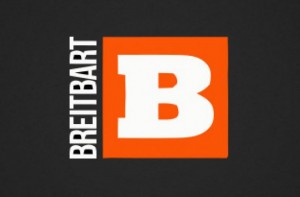 Breitbart reporter Matthew Boyle apparently took the departure of his co-worker Michelle Fields rather poorly, launching a secret effort to get Fields fired from her new position at the Huffington Post.
Yahoo News obtained a petition circulated by Boyle to liberal journalists with the subject line "OFF RECORD — YOU DID NOT GET FROM ME." The petition was written from the standpoint of an anti-Donald Trump liberal, and argued that a conservative like Fields could not be trusted to lead HuffPo's Trump reporting.
"Do you really think Michelle Fields will do serious investigative reporting on Donald Trump's tax returns?" wrote Boyle. "What about on his decades of dealings with mafia mobsters or on his scores of bad real estate deals? Do you think Ms. Fields can handle aggressive investigations into Trump University or reporting on Donald Trump's demagoguery of women, immigrants, Muslims and African Americans?"
The petition was never published, probably because the notion that Fields would be too soft on Trump is certainly, uh, an interesting one. Fields left Breitbart after she was manhandled by Trump campaign manager Corey Lewandowski and the Trump campaign responded by calling her a liar and a professional victim.
Fields took to Twitter to call out and denounce her former friend.
I often defended @mboyle1 in private convos…trying to make excuses for his behavior. I no longer have any excuses https://t.co/0RWVCzPs1q

— Michelle Fields (@MichelleFields) August 18, 2016
Meanwhile, a former Breitbart source tells Politico's Hadas Gold that Breitbart executive chairman Steve Bannon was likely behind the move.
Former Breitbart staffer says that Boyle's smear attempt (see @hunterw) likely at Bannon request

— Hadas Gold (@Hadas_Gold) August 18, 2016
Bannon has since become the CEO of the Donald Trump campaign.
[Image via screengrab]
——
>>Follow Alex Griswold (@HashtagGriswold) on Twitter
Have a tip we should know? tips@mediaite.com