Bristol Take Shots at Ted Cruz While Addressing Sarah Palin's Possible Trump Endorsement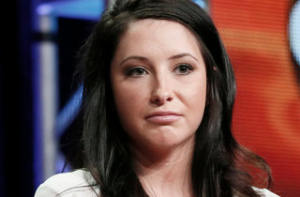 There are rumors flying that Sarah Palin plans to endorse Donald Trump as the GOP presidential nominee today and nothing coming out of her camp is indicating that these rumors might be false. In her Patheos column, Bristol Palin addressed the rumors and Sarah was quick to tweet out a link to her daughter's post.
Is THIS Why People Don't like Cruz? https://t.co/Qv3iih071S

— Sarah Palin (@SarahPalinUSA) January 19, 2016
In a blog that began with the words, "Is my Mom going to endorse Donald Trump for President of the United States?" Bristol wrote that she isn't sure what her mother plans to do or what Trump's big announcement later today will be. She does know some things, though:
 I didn't go to Harvard Law School, but I know this:  You can like two people in a race, but there will only one [sic] president.
She went on to take digs at Ted Cruz, whose campaign staff responded to the rumors that Sarah would be endorsing Trump by saying that it would be "a blow" to the former governor's credibility because the GOP frontrunner has held "progressive views" in the past. She joins Trump in this endeavor, as he has spent the better part of the last week insulting Cruz on Twitter, in interviews, and in the most recent debate.
"[I hope] that she endorses Donald Trump today for President," Bristol finished ominously before including a link to buy her mother's new devotional on Amazon. Maybe Trump should grab a copy.
[image via screengrab]
For more from Lindsey, follow her on Twitter.
Have a tip we should know? tips@mediaite.com