CA Lawmakers Propose Law to Counteract Ballot Initiatives Calling for Execution of All Gays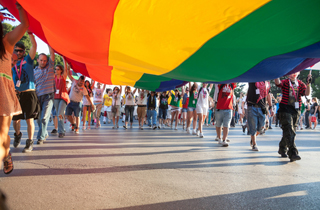 In reaction to a horrific ballot initiative calling for California to allow people to shoot homosexuals "by bullets to the head or by any other convenient method," California's State Assembly actually did something useful and passed a bill that limits "extreme" ballot measures.
AB1100 and AB884, which have both passed the Assembly and have been sent to the California State Senate, will throw some roadblocks in between proposed ballot measures — which, thanks to a quirk in California's constitution, can be real ballot measures if it gathers enough signatures — and it actually being placed to a vote. According to KPCC, the proposed cost of filing a measure will increase from $200 to $8,000. In addition, disclaimers will be attached to any proposed measures that may be deemed unconstitutional, such as "letting people shoot gays in the head".
Yes, that was the purpose of the Sodomite Suppression Act: the proposed ballot measure, written by attorney Matt McLaughlin, would not only allow people to indiscriminately shoot homosexuals, it would have also subjected allies and supporters to million-dollar fines and/or ten years in prison and/or a permanent ban from California. While it wasn't likely that it would ever gather enough signatures to even make it on a ballot, the ballot initiative system is why California is totes broke. (And broken.)
Detractors of the bill claim that the proposed changes to the ballot initiative system will make the democratic process less accessible to the public, which, frankly, may be a good thing.
[h/t LAist]
[Image via blackboard1965 / Shutterstock.com]
— —
>> Follow Tina Nguyen (@Tina_Nguyen) on Twitter
Have a tip we should know? [email protected]