'Third Tier' Law Firm Gets Lead Billing on Page Six for Boorish Behavior of Partner?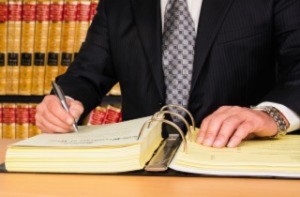 Page Six kicked off the unofficial start of summer with its always entertaining coverage of the powerful and famous behaving badly, except that today its subject is ​really ​neither powerful nor famous.
The column​ led with news of alleged​ly revolting​ behavior by an attorney few really know or care about — so it must have been really bad. Elliott Meisel, partner of Allen H. Brill in the somewhat obscure New York real-estate law firm Brill and Meisel, was accused in the tabloid of causing "an ugly scene by screaming at a ​Hamptons ​police officer" after he was issued a ticket for parking in a handicapped spot in tony Southampton.
According to the tabloid: "He continued to storm and scream for 20 minutes while the cop calmly called for backup and whipped out a camera to document it." The paper, quoting an eyewitness, compared the guy to "a caged animal pacing back and forth, screaming and dropping F-bombs…​ It was amazing the officer didn't arrest him."
Meisel responded by blaming the officer who he described as "harassing people for a minor infraction."
From a media perspective, what is interesting is that The Post, whose Page Six​, love it or hate it,​ is one of the most influential columns in the country (and whose editor is regularly on our list of most important media writers), g​ave​ such prominence to the conduct of a lawyer whose firm has been rated by US News and World Report nationally as a "third tier" firm. Simply put, who cares about Elliott Meisel (apart from the amusing way that Page Six positioned it)?
​I​t turns out I have had the misfortune of experiencing ​loutish ​behavior from his partner Allen Brill​ ​in the form of​ ​unpleasant​,​ and in my view unprofessional​,​ interactions — he's​​ ​the attorney for my condo board​. ​But does anyone outside of lets say me​ and maybe ​​my neighbors​​ ​care that ​a lawyer from some random firm acts like a jackass?
Maybe ​I have become jaded because I've come to expect this sort of behavior from a small group of lawyers out there​. ​To those of us in the legal world, ​this sort of gossip can be fascinating, ​​particularly based on my personal experience with his partner. And​ yes holding someone​, anyone,​ accountable for this sort of ​response​ is ​amusing, maybe even ​admirable.
​But it serves as a reminder that even a not so "relevant" subject can leap into the headlines for the most ridiculous of reasons. ​
UPDATE: Page Six actually made this a two day story. Today, citing a separate police report they noted:
Meisel, a partner at Manhattan real-estate law firm Brill & Meisel, also allegedly threatened to poison or mow down 15,000 trees he says were illegally planted on a controversial Christmas tree farm in Sagaponack. . . he then stated 'he would get a farm truck and run down all the f - - king trees.' 'Poison them' or 'burn them all.
Ok. So maybe, just maybe, piddly Brill & Meisel earned this seemingly unwarranted media attention.
— —
Have a tip we should know? tips@mediaite.com