Carson: If San Bernardino Shooters Passed Vetting, 'End of the Argument' on Refugees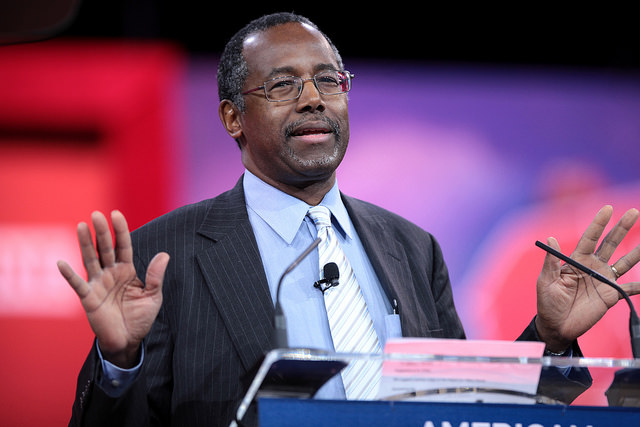 At a reception Friday, Republican presidential candidate Ben Carson addressed reports that one of the suspects in Wednesday's San Bernardino massacre was vetted before entering the United States, telling the audience if those reports prove true, it should be the "end of the argument" for admitting Syrian refugees into the country.
Tashfeen Malik entered into the United States on a Pakistani passport with a K-1 Spousal visa obtained through her marriage to Syed Farook. The process to obtain a spousal visa takes about six months, compared with nine to 12 months for a refugee to gain admission into the United States.
Investigators believe the pair are responsible for orchestrating the attacks at the Inland Regional Center in San Bernardino, CA that killed 14 and injured 21. The couple later died in a gunfight with police. Officials announced Friday that they are probing the event as a terrorist attack; the FBI is looking into the possibility that Malik and Farook were radicalized in recent months. A Facebook post believed to be from Malik allegedly swore allegiance to ISIS during the rampage.
According to The Washington Post, Carson said, "If that vetting resulted in missing someone who could carry out such a horrendous crime, that should be the end of the argument right there. We shouldn't even have to talk about this anymore."
Carson added he would "have to check" out the information before passing definitive judgement on the matter, noting "someone told me this today."
Still, Carson said, "if that is not the end of the argument, one would have to be very suspect about the motives of bringing people into this country when we have perfectly reasonable solutions to taking care of them."
[Image via Wikimedia Commons]
—
>> Follow Elizabeth Preza on Twitter (@lizacisms)
Have a tip we should know? tips@mediaite.com