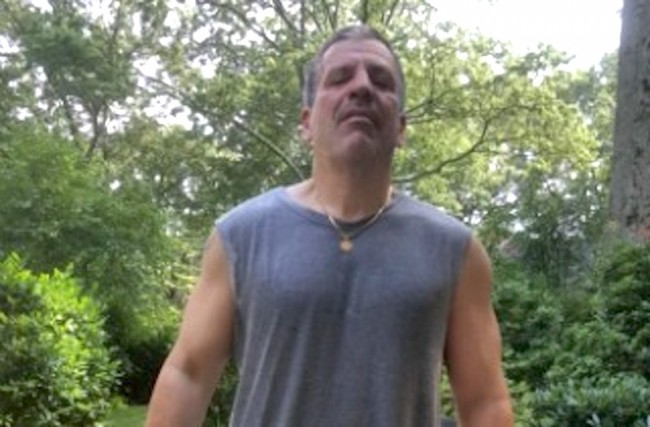 Fox Business contributor Charles Gasparino is no stranger to online warfare. The pugilistic financial journalists is a regular on Twitter where his many interlocutors know that challenges rarely go unresponded to.
Something else many of those interlocutors have in common is that they all appear to live in their mom's basement. That at least is assessment offered by Gasparino in hundreds of instances since 2012.
Oddest media Twitter is @cgasparino who tweets at *hundreds* of randos about living in mom's basement. Just scroll: https://t.co/HCmKpdFAnS

— pourmecoffee (@pourmecoffee) June 23, 2017
"It's Charlie being Charlie," an acquaintance of Gasparino's told Mediaite.
In more than 30 cases, Gasparino also mentioned hot pockets as the food of choice for the basement dwellers. In addition to basements, he is also fond of sweat covered images of himself. 
Here are some highlights
monkeys that are rich successful smart and unlike you @setheros41 they dont live in mommys basement on a diet of hot pockets and porn!

— Charles Gasparino (@CGasparino) August 30, 2016
thanks for confirming you live in mommys basement tell her i said hello and now i will block you https://t.co/5CLIiVaouS

— Charles Gasparino (@CGasparino) June 22, 2017
are you inviting me over to your mom's basement, abby? https://t.co/Rzn2XApt0G

— Charles Gasparino (@CGasparino) June 23, 2017
reason this moron is still living in mom's basement: he cant READ: "We will continue to hold management accountable to its commitments" https://t.co/FsMbLeZxQl

— Charles Gasparino (@CGasparino) March 22, 2017
memo to my trolls: while your in moms basement i'll be in Houston for #SuperBowl indulging in great parties & amazing box seats! see u soon!

— Charles Gasparino (@CGasparino) February 2, 2017
when u laugh @FrancImperator does your mom complain that youre making too much noise in her basement?

— Charles Gasparino (@CGasparino) November 18, 2016
go watch some bruce lee movies dummy @cbjohnson82 and remember kicks always LOOK sharper in front of the mirror in moms basement !

— Charles Gasparino (@CGasparino) November 2, 2016
about as likely as this trolls big time MMA career fantasized in his mom's basement w underwear neatly around ankles https://t.co/lWwPdc2951

— Charles Gasparino (@CGasparino) April 15, 2016
sounds like the cat pee in @thedude4242 mom's basement (where he lives) is starting to kill ALL of his brain cells pic.twitter.com/P3NWLZyiDJ

— Charles Gasparino (@CGasparino) March 24, 2016
@StanMorris ill bet his/hers hooter shirt that he/she's an unemployed trader living in his/hers moms basement

— Charles Gasparino (@CGasparino) May 9, 2013
[H/T @Pourmecoffee]
Have a tip we should know? tips@mediaite.com