Chicago Tribune Parent Company Changes Its Name to 'Tronc' — and Twitter Goes Nuts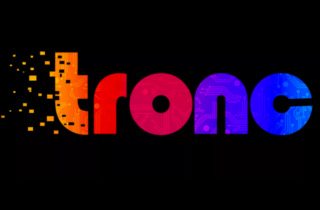 Tronc, meet Twitter. Twitter, meet Tronc.
The company that owns the Chicago Tribune, Los Angeles Times, and several other daily newspapers, became the laughingstock of the Internet Thursday afternoon when it announced it would change its name to Tronc.
The Tribune Media Company announced its new moniker to the delight of an entire Twitterati sharpening its knives, ready to tear into the name that, in the words of The Verge's Casey Newton, sounds like a "millennial falling down the stairs."
Tronc is a great name. It's like a cross of Gronk and Tron. Who would want to watch Gronk in Tron?

— Jordan Weissmann (@JHWeissmann) June 2, 2016
*clears throat* actually, it's tronchttps://t.co/DXOnHc9GWT pic.twitter.com/xXFveWyCWD

— Laura J. Nelson (@laura_nelson) June 2, 2016
[dipshit millennial consultant unveils TRONC name & logo to Tribune execs]

MILLENNIAL: that'll be thirty million dollars

— Jason O. Gilbert (@gilbertjasono) June 2, 2016
Tronc is apparently derived from squishing together the words "Tribune Online Content." The L.A. Times (a member of the newly minted Tronc empire) claimed that their corporate overlords were "taking the name from technology that executives have said will be crucial to the company's turnaround strategy." Sure.
The re-launch goes hand in hand with a shakeup of the company's mission, which will be "content curation and monetization company focused on creating and distributing premium, verified content across all channels." The press release also seems to indicate that the company's name is going to be stylized in all lower-case: "tronc, or tribune online content." Okay. Or it could be a typo.
Once we're done making fun of the name "tronc" we can move on to more important things. Like mocking its mission. pic.twitter.com/UV47zhVzyp

— Harry McCracken (@harrymccracken) June 2, 2016
Tronc isn't anymore nutty a name than Google. But a company with a 100 year old name changing it to Tronc is this: pic.twitter.com/SzNF29qwrx

— Frank Pallotta (@frankpallotta) June 2, 2016
You need to ask the question: is your content Tronc-worthy?

— Prof. Jeff Tronc (@ProfJeffJarviss) June 2, 2016
Even the Poynter Institute couldn't resist roasting the name.
"Finalist names before they settled on tronc:
-bramp
-flirp
-scormf
-ker-chonk"https://t.co/JTHoQB6x9y pic.twitter.com/ra3xxgIcRO

— Poynter (@Poynter) June 2, 2016
The name change to tronc will take effect on June 20.
"Everybody's just trying to find their one decent tronc joke" is actually what I LIKE about dorky media Twitter.

— Linda Holmes (@nprmonkeysee) June 2, 2016
Say Tronc without laughing…you can't, right? https://t.co/88Slx50WeB

— Mike Hayes (@michaelhayes) June 2, 2016
Welcome to the media world, tronc.
Have a tip we should know? tips@mediaite.com