Chris Christie to Make 'Press Announcement' Today Without Taking Questions From Media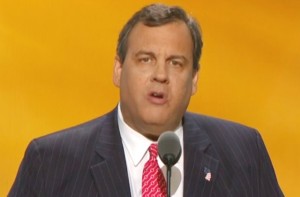 New Jersey Governor and former Republican presidential hopeful Chris Christie is set to make an announcement from the State Rotunda on Tuesday, though specifics behind the planned remarks are not known as this time.
What was originally billed as a "news conference in which reporters could ask questions," is now simply a "press announcement" that will not feature questions from reporters.
Christie, who was one of the first establishment GOP figures to endorse Donald Trump's then-unlikely candidacy, has been floated as a potential name for the quickly-forming administration. However, the energy surrounding a potential Christie appointment has dropped significantly in recent weeks.
The New Jersey pol was once considered a candidate for Trump's VP spot, followed by talk for Attorney General.
However, his name has been in the headlines for all the wrong reasons in recent weeks; while the national focus was on the election and Trump's surprise victory, two key aides of Christie's were found guilty for their role in the scheme to block off traffic on the George Washington Bridge.
The Governor has not held a press conference in nearly two months. One source told the New York Post recently, "Trump thought it was shameful that Christie didn't take the fall for Bridget Kelly… Trump is really angry that Christie is sending a soccer mom to jail. He believes 100 percent that Christie was behind it all."
Christie will likely not seek reelection in 2017 in the Garden State. As a recent New Jersey Spotlight article noted:
The state continues to face systemic problems and his approval rating among voters is below 20 percent. "What's the opportunity to stay here, where you don't have any political capital, your ratings are sub-20 percent favorables, you have no leverage, no willing partners in the Senate President or Speaker, not very likely to get anything done," the NJGOP source said. "So spin his wheels here for a year? That just doesn't strike me as anything he would do."
Mediaite will have live coverage of the press announcement as it happens.
[h/t CBS New York]
Have a tip we should know? tips@mediaite.com