CNN Fires Back at Trump's Claim Network Represents US 'Poorly': 'Not CNN's Job'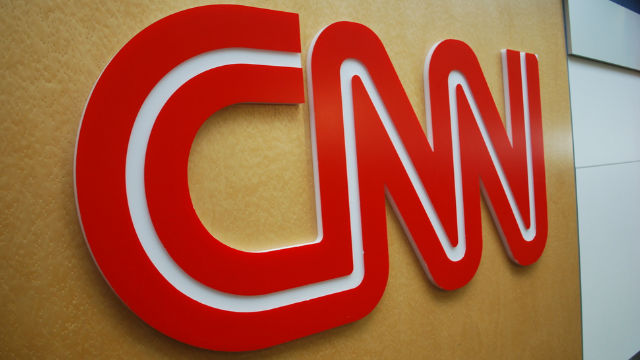 After President Donald Trump attacked CNN in a Saturday tweet — claiming the network represents the US "very poorly" on the international stage — the cable news outlet shot back in a tweet of their own.
"It's not CNN's job to represent the U.S to the world. That's yours. Our job is to report the news. #FactsFirst," tweeted CNN's official public relations account.
.@FoxNews is MUCH more important in the United States than CNN, but outside of the U.S., CNN International is still a major source of (Fake) news, and they represent our Nation to the WORLD very poorly. The outside world does not see the truth from them!

— Donald J. Trump (@realDonaldTrump) November 25, 2017
It's not CNN's job to represent the U.S to the world. That's yours. Our job is to report the news. #FactsFirst ?

— CNN Communications (@CNNPR) November 25, 2017
The #FactsFirst hashtag is a part of CNN's ad campaign targeting the president and his administration — though, they never actually use his name. The "facts" focused ads started airing seemingly as a response to Trump and those close to him constantly referring to the cable news network as "fake news."
The president took heat on Twitter for his anti-CNN post as the Department of Justice recently filed a suit against the network's parent company Time Warner for an attempted merger with AT&T — citing a possible violation of anti-trust laws. Given this obvious conflict of interest, many pundits and journalists found this tweet to be problematic.
Interesting move for Trump to slam CNN just days after the DOJ filed suit to block the AT&T-Time Warner merger. https://t.co/FHOD2Lw8fm

— Kyle Griffin (@kylegriffin1) November 25, 2017
Someone at Mar-A-Lago must have just told Trump most of the world thinks he's an awful American President. No. It's not CNN's fault. Might want to look in the mirror. https://t.co/WPgwoaxWDT

— Ana Navarro (@ananavarro) November 25, 2017
CNN International has long been an important example of the free press to the world. By attacking it, Trump is doing his dictator buddies abroad a favor by undermining those who would hold them accountable. https://t.co/kOmDwXLHqk

— Evan McMullin (@Evan_McMullin) November 25, 2017
It's as if Comey just read Trump's latest tweet, about CNN. https://t.co/UeKFjN0XzD

— Christina Wilkie (@christinawilkie) November 25, 2017
Inside the US, CNN's reporting is protected by the First Amendment and the courts. Outside the US, US-affiliated journalists do ultimately depend on the protection of the US government. Trump's words are a direct attack on those international journalists' freedom & even safety

— David Frum (@davidfrum) November 25, 2017
Serious question: Is this a response to criticism of DoJ's suit to prevent the ATT/TW merger, or has word gotten to Trump that CNN has gotten ahold of something that'll really make him look bad? https://t.co/mv9WwJFMoI

— (((Jeremy Posner))) (@jmp_nyc) November 25, 2017
[image via screengrab]
Follow the author on Twitter (@calebecarma).
Have a tip we should know? tips@mediaite.com