Conservatives Call Foul Over Health Care Reform That Requires Insurance To Cover Birth Control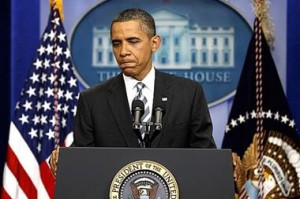 The Washington Post recently ran a story on the latest in Obama's healthcare reform. Soon almost all health insurance plans might be required to offer patients free coverage of prescription birth control, breast pump rentals, counseling for domestic violence and annual wellness exams and HIV tests.
The National Academy of Sciences' Institute of Medicine recommended this change in insurance policies on the tails of last year's historic health care law. Obamacare recommended that the administration review the all preventative services insurance offered without deductibles for women. The above list is the result of said review.
While this list is not set in stone yet, Health and Human Services Secretary Kathleen Sebelius called the committee's recommendations "historic" and "based on science and existing literature". So, it seems like she at least will be in support of passing the reforms and she has a pretty significant voice in health care. The Post noted that these conclusions were "generally expected" but because we're talking about something that can conceivably be linked to abortion, people are getting upset.
Mother Jones' Kevin Drum joked that this is "yet another sign of the encroaching Muslim Kenyan socialist Sharia law hellscape that is Barack Obama's Amerika" but there are certainly some people that might actually agree with his statement. The Post found one:
Jeanne Monahan, director of the Center for Human Dignity at the socially conservative Family Research Council, said that many Americans may object to birth control on religious grounds. "They should not be forced to have to pay into insurance plans that violate their consciences. Their conscience rights should be protected," she said.
Conscience rights, in case anyone has forgotten, were a legacy of the Bush administration that enabled almost anyone in the health profession to refuse to provide care that they felt went against their moral or religious beliefs. An example of this law could be a Catholic OB-GYN recommending a patient who required a therapeutic abortion to a colleague. Another example of this law could be a pharmacist refusing to sell a college student Plan B because he morally disagreed with the concept of emergency contraception, or a doctor refusing to treat a gay man with AIDS because he doesn't support homosexuality. The Obama administration considerably narrowed the scope of this law.
That being said, conscience rights appear to still be a part of our health care discussions. This current insurance coverage discussion is also being inflamed by debates about emergency contraception. Under these new recommendations, insurance could start covering drugs like Plan B and Ella, which prevent fertilized eggs from implanting. The people at the Center for Human Dignity consider this abortion.
Very few insurance companies currently cover emergency contraception and their high costs (some pills run for as much as $55) might discourage women from pursuing that option. The Post includes a Guttmacher study that concludes that 50% of pregnancies are unplanned, so perhaps adding emergency contraception to insurance plans is not such a bad thing, especially considering that the cost of birth control is significantly lower than the cost of actually having a child. Similarly, as the Post notes and Mother Jones snarks at:
"A Guttmacher study found that 98 percent of sexually active Catholic women and nearly 100 percent of evangelicals have used contraception at some point, compared to 99 percent of women overall." If that number is right, it sure doesn't sound like very many people actually object to birth control on religious grounds, as opposed to pretending they object, does it?
This issue comes at an intriguing time for women's health care. Remember all that drama about Planned Parenthood? Almost all the women's health care issues that Planned Parenthood addresses that were so problematic a few months ago will have to be covered by insurance under this new reform. This will be a huge step towards protecting women's health rights after a particularly unsupportive season.
Regardless of your feelings on the issue, it should be interesting to see how this discussion evolves and where the 2012 candidates weigh in. It's no secret that the GOP hasn't exactly embraced Obamacare with open arms, so perhaps this latest reform will become a jumping off point for further criticism of the new plan.
(h/t Washington Post via Mother Jones)
Have a tip we should know? tips@mediaite.com