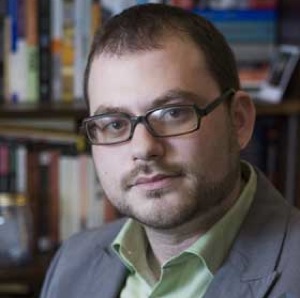 First it was the Washington Post's Slate's Dave Weigel, whose private emails got him temporarily fired and rehired by the same parent company (and a news network). Then it was Wired's Spencer Ackerman's "plate glass window" quote that became a DC meme. Now, Think Progress's Matt Yglesias tells Daily Caller reporter Jonathan Strong where he can go after inquiring about his tweets.
Yes, Strong was the reporter who reprinted Weigel's Journolist indiscretions after FishbowlDC lit the spark with a blurb on them, and he's clearly on a mission to point out things that former Journolisters say. Noticing a tweet from Yglesias stating, "Fighting dishonesty with dishonesty is sometimes the right thing for advocates to do, yes," Strong saw the opportunity for a story, despite the fact that the comment seems to have been within the context of a much larger discussion, not a standalone view.
Calling Yglesias for comment, Strong reports that Yglesias was not referring to his own job (which, on its own, the comment doesn't indicate). "I don't think that's conducive to what I do. I'm trying to inform people, so I try to present them with accurate information," he told Strong. Strong also made sure to note the conclusion of his conversation with Yglesias: "In concluding his interview with The Daily Caller, Yglesias said 'go f*ck yourself' and hung up the phone."
To get the flip side of this important policy debate, Strong interviewed "Yglesias's Twitter opponents," who called Yglesias "a child."
In other, less important news than Matt Yglesias' Twitter, fires in Russia are threatening to engulf post-Chernobyl radioactive forests, Iran is opening its first nuclear power plant, and Julian Assange's polemical new 80s hair hasn't been arrested yet.
Have a tip we should know? tips@mediaite.com