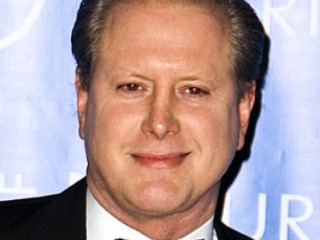 Former Saturday Night Live cast member Darrell Hammond (perhaps best known for his portrayals of Bill Clinton, Chris Matthews, Donald Trump and a particularly devious version of Sean Connery) reveals in his new memoir that he drank heavily and smoked crack while at the show.
In God, If You're Not Up There, I'm F*cked, Hammond writes that he kept "a pint of Remy" at his desk at the show, and reveals that "when drinking didn't work, I cut myself." The actor says he has trying to cope with a traumatic childhood.
RELATED: SNL's "Lil Poundcake" Dolls Administers HPV Vaccines To Little Girls
In 1998, he was taken from the show "in a straitjacket" after being sent to the NBC infirmary. In 2002, he added cocaine to the mix, admitting that "I'd started adding an obscene amount of cocaine to my binges … I had to be creative about how I did it without other people catching on or letting it interfere with the work. At least too much." Given this is probably something of an impossible goal, Hammond kept using, eventually ending up at a crack house.
Back in 1997, the actor provided some idea of the magnitude of his problems during an interview with Loveline when he shared that, during his time entertaining cruise ship travelers in the 80s, he consumed about 16 shots of rum during a stop on the Bahamas. Then, according to Wikipedia, he "claimed that a man repeatedly pestered him throughout the evening to take a dollar bill with trace amounts of cocaine on it. When the comedian left the bar to use the restroom, the man followed him into the stall and told him, 'I think you should take this with you.'" Hammond says he took the bill, fearing he'd be mugged if he didn't, and was later arrested in what turned out to be a routine setup performed by local authorities on tourists.
Hammond shares that he is now clean, continuing to work and says he doesn't have "anything bad to say" about anyone at the show.
h/t NY Post
Have a tip we should know? tips@mediaite.com