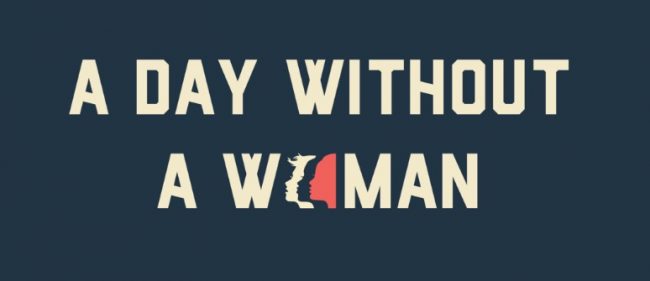 School districts in Virginia and North Carolina have announced that classes will be cancelled on Wednesday 8 March due to expected teacher participation in the nationwide "Day Without A Woman" protest.
On Monday, Legal Insurrection's Mary Chastain spotlighted how Chapel Hill-Carrboro, North Carolina area schools will be holding a teacher workday instead of a normal school day. The local superintendent underlined that "the expected absences would make it difficult to teach students on March 8 and to provide essential services including transportation and food service."
Chastain also pointed out that schools in Alexandria, Virginia, just outside of Washington, D.C., will also hold a teacher workday, as "more than 300 staff members have requested leave" for Wednesday, according to a statement from the local school district.
The Legal Insurrection writer later zeroed in on conservative reaction to these school closings. Twitchy blog's Sarah D. hammered the Alexandria school district's press release in a Monday post: "The decision was not political? Nice try. All the teachers ditching their jobs to participate in the whole 'Day Without A Woman' farce are doing so purely for political reasons. This is all about politics." (Emphasis hers.)
Chastain added that the official Twitter account for "Day Without A Woman" put up a post on Monday that, in her view, "gloated…that the march has closed schools! Gloating because they have interfered with a child's education and burdened females who cannot afford childcare or lose a day of work. Stay classy!"
On Tuesday, Brittany M. Hughes of Media Research Center's MRCTV also targeted the teachers and the protest organizers for prompting these school closings:
So now, as part of a great movement to "empower" women across the nation, an entire school district is forcing thousands of working women to either take an unscheduled day off from work, or, more likely, pay exorbitant fees for childcare with less than 48 hours notice.

"We understand that when schools close there is an impact on families, who may have to find unanticipated childcare," the school district noted. "We apologize for this unforeseen burden on parents and thank you for your patience and understanding."

Sure, they do. But that doesn't help folks living in an area that's already way above the national average cost of living, where many families include two working parents who'll likely have a hard time scheduling an all-day babysitter on the fly. It also doesn't help the tens of thousands of students who are losing instructional time because the faculty wants to throw a political temper tantrum.
Socially conservative women are also organizing a counter-protest, of sorts, to the "Day Without A Woman" on Wednesday. Traditional Catholic blogger Colette Zimmerman proposed a "Lady Day" on March 8, where participants are encouraged to "dress up in a modest, elegant way to celebrate femininity.  If someone asks why you're dressed up, be prepared to explain that Lady Day is a special day to appreciate how God made women, and embrace our God-given role in society." Zimmerman's plan was later promoted by the American Society for the Defense of Tradition, Family, and Property on their Return to Order blog.
[image via screengrab]
Have a tip we should know? tips@mediaite.com