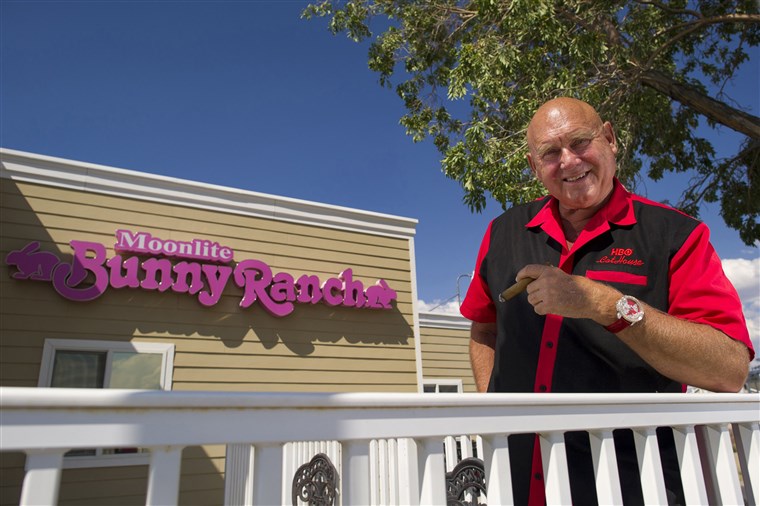 Late brothel owner (and reality TV star) Dennis Hof won the Nevada state legislative race he was running for as a Republican prior to his passing last month.
Hof beat his opponent Democrat Lesia Romanov and took Nevada's 36th Assembly District posthumously. Local officials are now responsible for finding a new person to take the dead pimp's spot.
Oddly enough, Hof's own campaign manager believed that his death actually worked to his advantage in the race, since he ran on the GOP ticket and many Republicans would otherwise feel uncomfortable supporting a living brothel owner.
"There are a lot of Republicans who were uncomfortable voting for Dennis because of the nature of his business, and they now know that he is not the one who will be serving," campaign manager Chuck Muth said in a statement to Reuters. "They will feel much more comfortable casting the ballot for him knowing there will be another Republican to replace him."
He was a supporter of President Donald Trump and his campaign netted endorsements from high-profile political figures like Americans for Tax Reform head Grover Norquist and fringe right fixture Roger Stone.
As for his death, Hof may have literally partied himself to death, as he was found dead in a brothel on October 16, 2018, after celebrating his 72 birthday for four days straight. Former NBA star Lamar Odom was discovered unconscious at the same brothel several years ago but survived.
The HBO reality show Cathouse focused on the daily happenings at Hof's Moonlite BunnyRanch, a legally owned and operated brothel. He was also known for choosing a Trump-themed book title for his published work: The Art of the Pimp.
[image via screengrab]
Follow the author on Twitter (@calebecarma).
Have a tip we should know? tips@mediaite.com