Dem Congressman Caught 'Creep-Tweeting' Young Model During SOTU Reveals: She's His Secret Daughter
Dem Rep Caught 'Creep-Tweeting' Young Model During SOTU Reveals Why...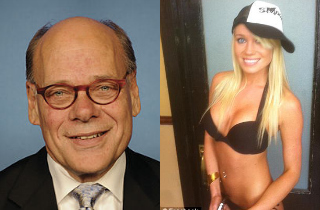 Some of those who viewed the President's fourth State of the Union address might recall the bizarre moment when Rep. Steve Cohen (D-TN) was seen peeking at his Blackberry. About halfway through the speech, he sent out (and then promptly deleted) a tweet aimed at 24-year-old model Victoria Brink; hours later, he sent (and, again, deleted) another one.

Early reports wondered whether Brink was unmarried Cohen's young new fling, but as it turns out: she's his daughter. And he only discovered her existence three years ago.
During the SOTU, short camera shots showed Cohen on his smartphone: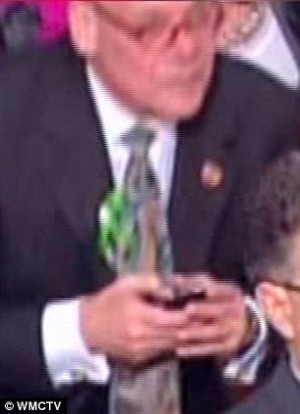 Twitter users also happened to notice Cohen interacting with Brink at that very moment. She sent him a message (now deleted):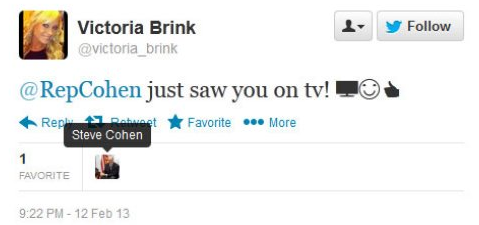 Cohen "favorited" the tweet, and responded in kind:

That was promptly deleted, but hours later, he sent another one:

The use of #ilu (meaning: "I love you") set off red flags within the media. Twitter-based blog Twitchy called Cohen's actions "creep-tweeting"; New York magazine called them "flirty."
Some media outlets found a quote claiming Brink is a "family friend" of Cohen's, but that didn't satisfy critics who thought that was a strange explanation for his proclamations of love for a young bombshell via Twitter. Last night, however, NBC News' Luke Russert cleared the whole story up, getting a direct quote from Cohen that confirms Brink is just the congressman's secret daughter he first met three years ago.
Breaking: Rep. Steve Cohen (D-TN) tells me woman he tweeted during SOTU is in fact his daughter, he only learned of her 3 yrs ago.

— Luke Russert (@LukeRussert) February 14, 2013
Russert also obtained a photograph of Cohen and Brink at a White House Christmas Party. The father invited his daughter to D.C. for a tour and to celebrate the holidays: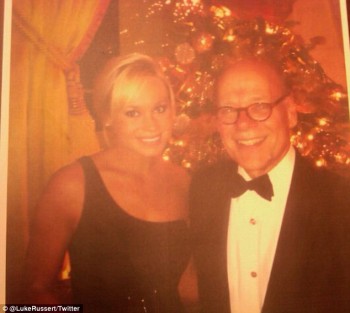 "Cohen was emotional while telling the story about his daughter, fought back tears, could feel genuine fatherly emotion," Russert explained.
Brink was the product of romance between Rep. Cohen and Frank Sinatra, Jr.'s ex-wife Cynthia White Sinatra. Cohen reportedly declined to describe the affair publicly, but did tell one press outlet, "her mother and I have been friends for a long time." After some time not speaking with one another, "we renewed our friendship when I found out she was the mother of my child."
So there you have it, folks. Rep. Steve Cohen is not some "creep." He was just being a loving father.
— —
>> Follow Andrew Kirell (@AndrewKirell) on Twitter
Have a tip we should know? tips@mediaite.com