House Dems Rip Pelosi: 'You'd Have to Be An Idiot' to Think Dems Could Win With Her as Leader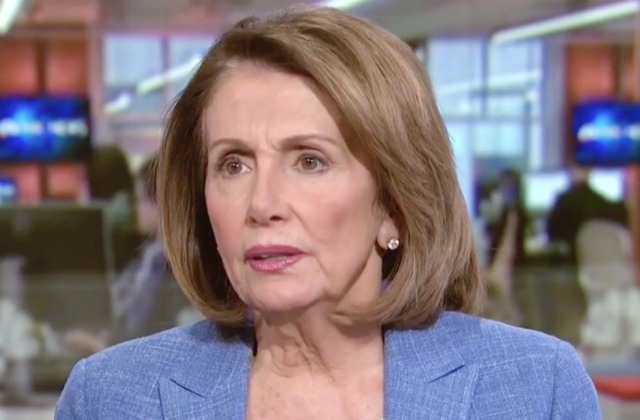 The finger-pointing is on in the Democratic party after Jon Ossoff failed to win the special election on Tuesday in Georgia's sixth Congressional District. And several Democrats are looking right to the top.
According to Politico, Democratic Texas Congressman Filemon Vela said that House Minority Leader Nancy Pelosi is at least partially to blame for Ossoff going down on Tuesday.
"Nancy Pelosi is not the only reason that Ossoff lost," Vela said. "But she certainly is one of the reasons."
And the Congressman also said that he believes his party could be looking at more of the same in 2018, if there is no change in leadership.
"I think you'd have to be an idiot to think we could win the House with Pelosi at the top," he said.
Vela was joined in his criticism by fellow House Democrat Seth Moulton (MA).
"Our leadership owes us an explanation," Moulton said, in remarks reported by The New York Times. "Personally, I think it's time for new leadership in the party."
Ohio's Tim Ryan, who mounted a bid for Minority Leader last year, told the Times, "Our brand is worse than Trump."
According to the Politico piece, Pelosi had a closed-door meeting with Congressional Democrats on Wednesday. Politico's sources told the website that the House Minority Leader tried to spin Ossoff's narrow defeat as a moral victory in a District which has traditionally gone red.
But ultimately, she admitted, "A loss is a loss. It is a setback."
[image via screengrab]
——
Follow Joe DePaolo (@joe_depaolo) on Twitter
Have a tip we should know? tips@mediaite.com
Joe DePaolo - Senior Editor