Democratic Senator Who Criticized Betsy DeVos for Plagiarism Plagiarized Question to Her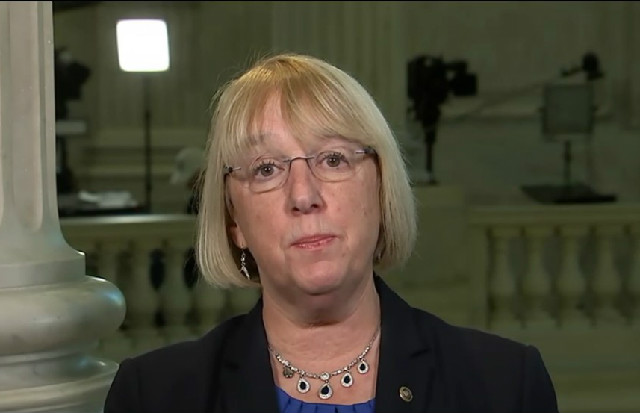 Well, this is all more than a little ironic.
It was reported yesterday that Secretary of Education nominee Betsy DeVos had copied and pasted at least two of her answers to questions submitted to her by the Senate Education Committee. During the committee vote, ranking Democrat Patty Murray referenced the apparent plagiarism while criticizing DeVos.
"Additionally, we just received responses to hundreds of written questions yesterday — less than 24 hours before a scheduled vote — and with no time for full review and to ask any follow-up questions," Murray said. "Though, I will say—upon initial review, many of the responses look copied and pasted from previous statements, or are simple reiterations of the law and not true responses at all."
However, it appears that one of the questions Murray had given to DeVos was in fact cribbed from another source without proper citation. According to CNN, Murray pulled a question regarding special education form a fact sheet by the National Coalition on Personnel Shortage in Special Education.
A spokesperson for Murray, Eli Zupnick, stated that the question should have been properly cited while explaining that the staff pulled ideas for questions from various sources.
"Senator Murray and Committee staff work closely with constituents and education advocates to make sure that the people she represents have a voice in this process and have their questions and concerns addressed by the nominees," Zupnick writes. "As questions and ideas from advocates and education groups were pulled in by staff for the written questions for the record, a number of lines were included in the final product that did not include proper citation to their original source."
Currently, DeVos' confirmation is in doubt as two Republican Senators have come out to say they won't vote for her in the floor vote.
[image via screengrab]
–
Follow Justin Baragona on Twitter: @justinbaragona
Have a tip we should know? tips@mediaite.com