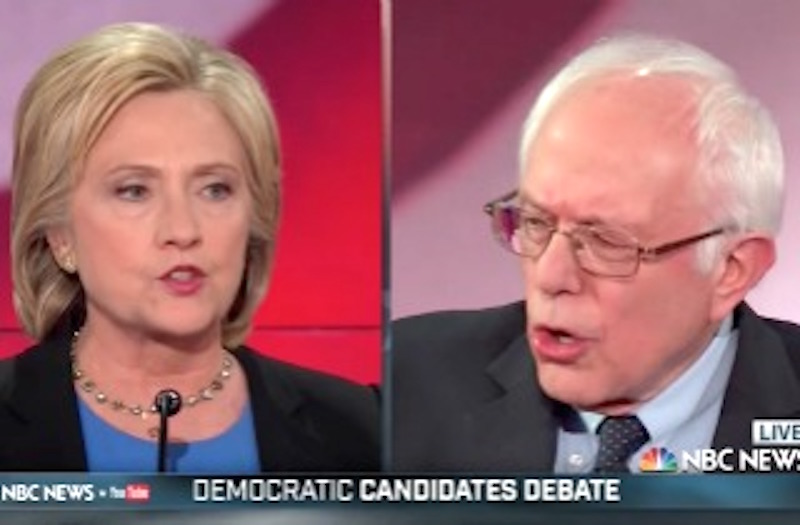 There has been major in-party conflict after Donna Brazile revealed how "rigged" the DNC was during the Democratic primary.
In a report from The Washington Post, numerous leaders in the Democratic Party and former staffers of the Bernie Sanders campaign expressed outrage over the latest revelations.
Brazile had shown the agreement the DNC made with Hillary Clinton to Ray Buckley, the chairman of New Hampshire's Democratic Party, during the election.
"The day that Donna discovered this, she called me and I almost passed out," Buckley said. "We were blatantly misled."
Jeff Weaver, Sanders' campaign manager, shared his frustrations with the DNC's staffing.
"We were not offered veto power on staff at the DNC, I can tell you that," he said. "This was a laundering operation. They'd go to fundraisers, they'd get a $350,000 check from donors which was supposed to be divvied up. Instead of disbursing that money, they'd turn around and run a small-dollar fundraising to generate small contributions that went to the Clinton campaign."
Weaver also shared that the DNC made efforts to form a joint-funding agreement between both campaigns, but his declined.
Nebraska's Democratic Party had some financial struggles after the election, leaving them $35,000 in debt due to the Clinton campaign.
"Nebraska never even signed the JFA [Joint-Funding Agreement] because we . . . didn't want to be a funnel for, essentially, money-laundering," chairwoman Jane Kleeb said. "And now we learn that a small group of establishment Democrats got to determine who our nominee was. That goes against everything that Democratic values are built on."
This comes as Sen. Elizabeth Warren weighed in on the controversy, saying that the DNC was rigged against Sanders.
Have a tip we should know? tips@mediaite.com