Despite Post-Election Bounceback, Cowboys Resurgence, NFL Ratings Finish Down 8% For the Year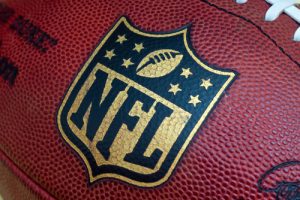 The first half of the NFL season was a TV ratings nightmare for the league's television partners. The numbers were off so much from 2015 levels that the networks were forced to provide "make goods" — free commercial time given to advertisers because ratings did not meet projections.
But viewers came back in the fold to some degree in the second half, and the league and its TV partners avoided what was looking to be a disastrous season. That said, 2016 will hardly go down in the books as a banner year for the networks.
According to ESPN, average viewership for NFL games in the 2016 season dropped by 8% from 2015 levels. An average of 16.5 million people watched each NFL game this season, down from 17.9 million a year ago.
The biggest losers were ESPN and NBC, the two networks that have primetime packages. NBC's Sunday Night Football was off 10% for last year, while ESPN's Monday Night Football took a 12% hit.
Those numbers undoubtedly would've been worse were it not for the multiple primetime appearances late in the season by the resurgent Dallas Cowboys. America's Team played in primetime four consecutive weeks in the final month of the season. Fans across the country eagerly followed Dallas's march to the No. 1 seed in the NFC, and their games were a ratings bonanza for ESPN and NBC in particular.
A leaked internal NFL memo early in the season attributed much of the ratings decline to the election, and all of the potential viewers lost to cable news. The second half bounce back lends some credence to that theory.
Still, the ratings for Weeks 10-17 of the season were down 1& from a year ago. Fox's NFC package declined 6% for the season, while CBS's AFC package dropped 7%.
[image via Dean Bertoncelj – Shutterstock.com]
–
Follow Joe DePaolo (@joe_depaolo) on Twitter
Have a tip we should know? tips@mediaite.com
Joe DePaolo - Senior Editor