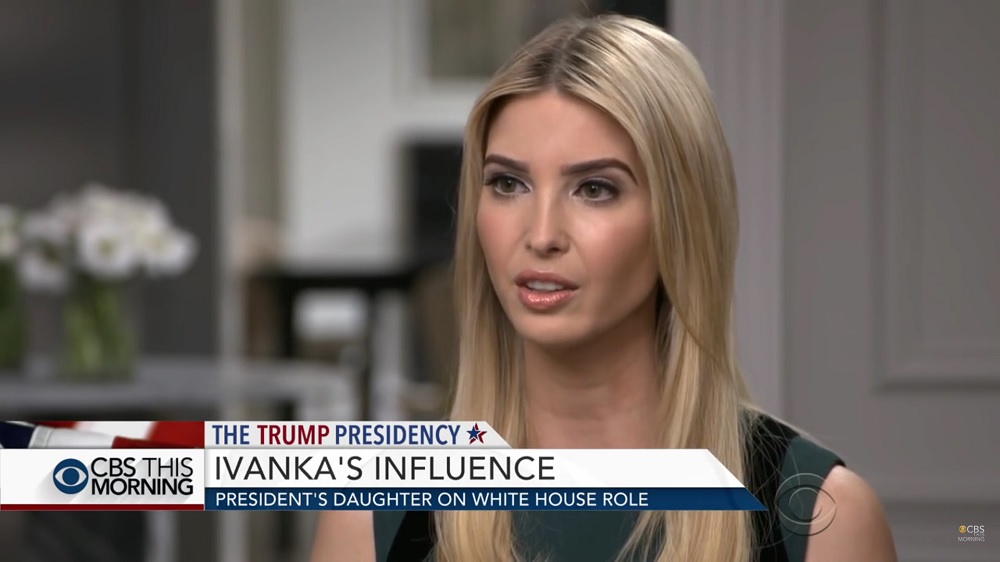 Ivanka Trump is under fire from critics who allege she's using government websites to promote her upcoming book, Women Who Work.
The fresh ire focuses on a post on Voice of America News, a government funded news source, which provides a brief review of Ivanka's book. The review is posted as a news story aggregated from the Associated Press.
That did not stop the alarm bells from sounding off on Twitter: Norm Eisen, former chief ethics counsel for Barack Obama and unofficial watchdog of the current administration, pointed out the "ethics violation" on Twitter:
this is an ETHICS VIOLATION of 2635.702 –selling Ivanka book. same as State Dept promo of Mar A Lago last week. https://t.co/EyFW5nkTDr

— Norm Eisen (@NormEisen) May 2, 2017
Eisen compared the story to a blog posted on a State Department website in April promoting President Donald Trump's Mar-a-Lago resort.
The VOA story is perhaps less of an obvious violation of ethics laws, but again raises concerns that the government funded news source could turn into a megaphone for the Trump administration.
Initially established by the U.S. government during the Cold War as a Russian-language news source for an international audience, VOA was only set up in America in 2013, with a CEO to be appointed by the president.
VOA has denied its editorial content is controlled by the White House, but raised eyebrows after posting a number of tweets appearing to back Trump's dubious claims over his Inauguration crowd size in January. The tweets were quickly removed, but screenshots last forever.
Trump has also assigned two former campaign aides to work at the VOA: Matthew Ciepielowski, former field director of the Koch-founded Americans for Prosperity Foundation and Matthew Schuck, a former staff writer for conservative website Daily Surge.
Ivanka has taken measures to ensure a degree of separation from herself and her upcoming book: she canceled a book tour, referred to the book a "personal project," and plans to donate its proceeds to her charity.
It appears reconciling her career as a businesswoman and her new job in the White House is proving a more difficult dance than she may have anticipated.
[image via screengrab]
Have a tip we should know? tips@mediaite.com
Aidan McLaughlin - Editor in Chief