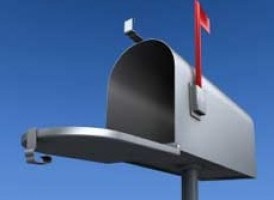 Is the White House overreacting to an overreaction?
Last Thursday, you may recall, Fox News' Major Garrett got into it with Press Secretary Robert Gibbs over Garrett's questioning of White House email procedures. He asked Gibbs a question that there was only one way to answer, then attacked him for trying to answer it. On the air later, Garrett admitted there was a problem with his question.
That didn't stop Fox News from hounding the White House all weekend. At issue were what Garrett described as "hundreds" of Fox viewers who claimed to have gotten unsolicited emails from the White House. When Gibbs offered to check those people's names against a list to determine the answer, Garrett acted as though the White House was trying to steal their souls.
Since then, Fox News has posted several breathless updates to the story, including a statement, yesterday, from the White House. As I caught up on this story, I realized that I hadn't gotten any emails from the White House since 5:25 pm yesterday.
Is it possible that the White House has frozen outgoing emails while it investigates this story? I emailed them to find out, but I haven't heard back!
Fox has apparently sent some examples to Gibbs to check out, after getting permission from the emailers. If they're anything like this guy that Garrett interviewed, it should be apparent what's going on here:
Benjamin, who also described himself as a Republican, said he received the Axelrod health care e-mail as a pop-up ad while he was reading a blog. He said the pop-up must have been approved by his internet service provider, AOL.

"The White House wants to put out a message so they have a conduit to put the message out to people who haven't contacted them in any way," Benjamin said. "Therefore, they're using AOL the same way that a spammer would be. I'm not particularly interested in hearing from David Axelrod.
So, Major Garrett is getting complaints from dialup users who still haven't figured out that the CD-ROM drive isn't a cupholder, and stoking the paranoia of NObama Nation in the bargain.
Have a tip we should know? tips@mediaite.com